OPM teams up with Excelsior College for discounted distance learning
Federal workers will be able to take courses and obtain degrees from Excelsior College, an online institution that counts many adult learners, military members and veterans in its population.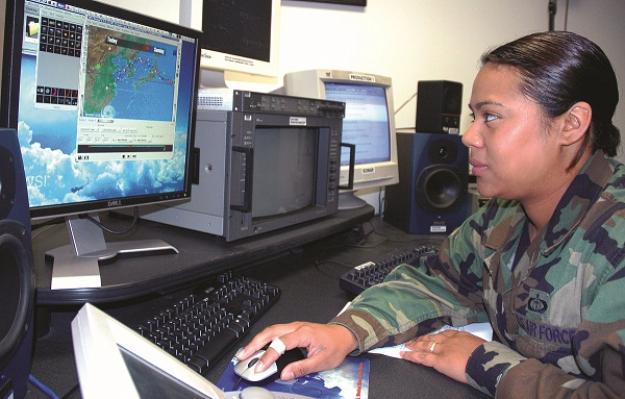 An online college has teamed up with the Office of Personnel Management to offer more than 40 degree programs to federal employees and their partners at reduced tuition.
Excelsior College, a private nonprofit institution based in Albany, New York, is making its distance learning degree programs available to 2.7 million federal employees through OPM, the college's vice president, regional operations, said in an interview.
"The average student is 37, and generally has lots of other life commitments," said Jeanne Contardo. "A majority are employed, and many have families."
A significant portion of students also includes active duty military members and veterans. Contardo said federal employees would fit into this demographic of students who may have credits from other institutions, but have not received their degrees or want extra training in areas like cybersecurity. They will get 20 percent off at the undergraduate level, and 15 percent off at the graduate level.
"What we learned is that, with 2.7 million employees, you have clusters with various education levels," Contardo said. "There are whole groups of people who don't have any college [degrees] — Transportation Security Administration employees, security guards, administrative employees — and need education credentials in order to be promoted."
OPM also has existing partnerships with Champlain College for federal workers, and their spouses, to pursue degrees in cutting-edge technology, business and health care, and a master's program in information security operations, for discounted prices.
And in 2014, OPM launched a partnership with the University of Maryland University College to get a 25 percent discount on out-of-state tuition, which benefited about 800 employees and family members.
But Contardo said this partnership is different because Excelsior is exclusively an online distance learning program and has one of the most lenient credit transfer policies in the country.
"We have the lowest residency requirement in the country," she said, adding that students can transfer more than 100 credits from other institutions. "It's a very easy lift for us to do this for the federal government."
According to a 2014 federal employee survey by OPM, of the employees who entered the workforce a decade ago, nearly 40 percent have increased their education. And for those who started with a high school diploma as their highest level of education, 86 percent attained higher degrees.
Contardo said conversations between the college and the agency started shortly after the OPM hack.
The discussion started "about the skills gap that the government is facing," she said. "This was right after the cyber hacks, so I think timing is everything. We started discussing both the flexibly of our model and expertise serving adult learners."
About four years ago, OPM and the Chief Human Capital Officers Council established a task force to identify governmentwide critical mission jobs, which included economists, cybersecurity experts and STEM employees.
"OPM continually works with federal agencies to ensure their employees are able to handle the very important work they do on behalf of the American people," OPM acting Director Beth Cobert said, according to a press release. "With this agreement, we are helping them do just that, while also closing vital skills gaps to strengthen our workforce."
Another draw for federal employees might be the National Cybersecurity Institute at Excelsior College, which launched in Washington, D.C., about two and a half years ago. Federal employees who want to complete any training at the institute that would lead to a credential would have to pay a fee, Contardo said.
Reach the reporter at corinne.lestch@edscoop.com, and follow her on Twitter @clestch and @edscoop_news.