CoSN names top resources for personalized learning
Adaptive technologies backed by data analytics and blended learning were named among the top tools helping educators to improve outcomes for students.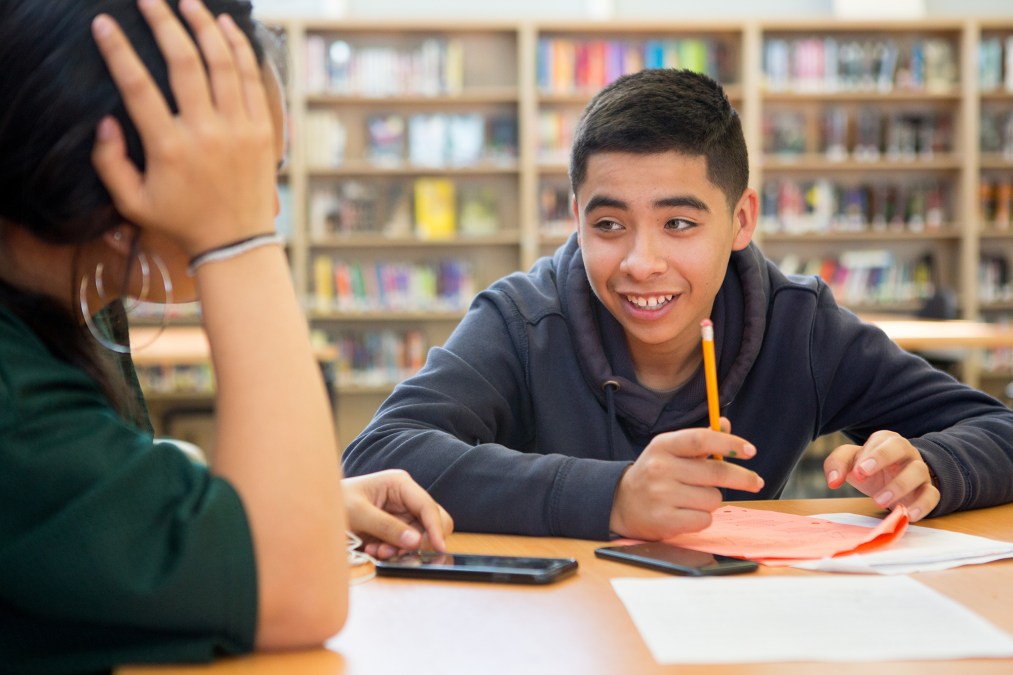 Developments in educational technology — such as blended learning models and data analytics — have enabled learning to become more personalized and responsive to student needs, according to a new report. The Consortium for School Networking published its Tech Enablers 2019 report on Sunday, identifying several of the top resources that schools are adopting to overcome teaching challenges and create opportunities for change in education.
"As innovation races ahead, tech enablers help school technology leaders make a smooth transition to modern, personalized learning environments," CoSN CEO Keith Krueger said in a statement.
The report identified blended learning — the seamless integration of technology-based learning with face-to-face instruction — and adaptive technology — software that learns and changes to meet student needs — as two important resources for educators to develop curriculum and instruction that fits the specific needs of each student.
"While blended learning has been a trend in education for years, it's worth renewed attention," the report says.
As technology has improved to better meet the educational goals of students and teachers, schools are now able to integrate new digital teaching methods alongside traditional teaching styles, ultimately creating a more flexible learning environment that can be tailored to each student, according to CoSN.
"[Blended learning] can provide educators and students with a wealth of actionable insights on student learning, needs and preferences, empowering them to deliver the right learning resources at the right time for the right students," the report says.
Additionally, adaptive technologies can help educators to knowledgeably select the most effective teaching method for students. While blended learning creates classroom environments that can be easily configured to meet the needs of each student, data analytics gives teachers insight into which instructional methods improve student success.
Data analytics and adaptive technologies, while still emerging in K–12 education, could help educators overcome barriers and accelerate innovation, the report says.
Schools have been collecting student data for many years. However, the human process of sifting through mounds of data is tedious and inefficient. Data analytics has shifted this workload from educators to algorithms, freeing up time for teachers to support student needs and giving them more meaningful insights into what those need may be.
Similarly, adaptive technologies are able to monitor and adjust to student learning in the moment, catching and helping students when they exhibit a wobbly conceptual understanding of competencies and advancing them to more challenging content as soon as they have met learning objectives.
Other tech enablers identified in the report include mobile devices, cloud infrastructure, and extended reality, which includes virtual reality and augmented reality.
This report is the last from CoSNs three-part "Driving K-12 Innovation" series, which covered major themes driving, hindering and enabling teaching and learning innovation at schools.