Sharks make debut on Cornell online course
Sharks will be the focus of a new Cornell University massive open online course during the Discovery Channel's week devoted to the feared fish.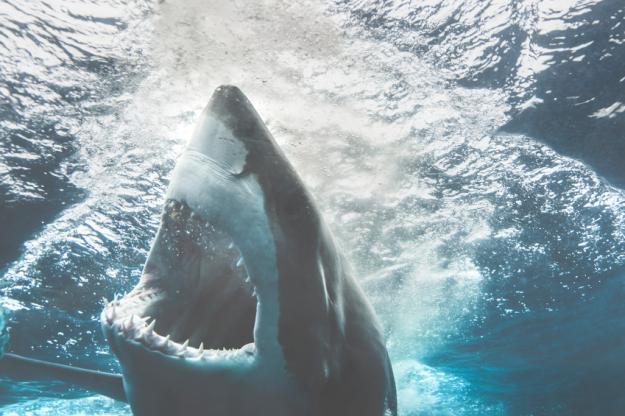 There's a new way to get up close and personal with big fish during Shark Week.
Cornell University is partnering with the University of Queensland in Australia to launch a massive open online course, known as a MOOC, this summer during Discovery Channel's popular Shark Week, which runs from June 26 to July 3, the Ithaca Journal reported.
The free marine biology course, which lasts four weeks, will explore new technological advances that have made sharks so famous in the digital era. It will also educate students about the evolutionary history of sharks, their ecological impact and their habitats.
"An explosion of new research and technologies such as satellite tagging and CT scanning are helping researchers advance our knowledge of sharks at an unprecedented rate," said William Bemis, professor of ecology and evolutionary biology, in a press release. "The technology has been integrated so much that you can now follow some sharks on Twitter, which participants will learn about in the course."
It is being offered on edX, a MOOC platform started by Anant Agarwal, a professor of electrical engineering and computer science at the Massachusetts Institute of Technology.
The MOOC platform launched in 2011 to offer free college-level courses to students across the world.
To register, visit here.
Reach the reporter at corinne.lestch@edscoop.com and follow her on Twitter @clestch and @edscoop_news.