Harvard taps its medical school to offer expanded online program
Harvard's introduction of HMX Fundamentals offers access to non-university students who want to increase their medical and health care knowledge.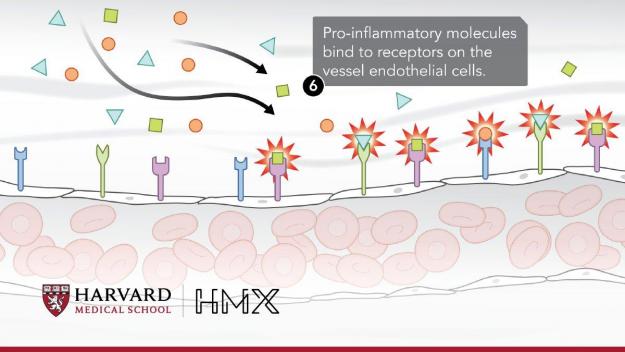 Harvard Medical School announced its first-ever online program, HMX Fundamentals, bringing an added dimension to Harvard University's robust network of digital educational offerings.
This time, though, anyone can enroll — from high school students thinking about a possible career in medicine or health care to adult learners who want to expand their medical knowledge.
Harvard officials said the program is groundbreaking in that it democratizes medical education for those who are both interested and serious about receiving more in-depth medical training and knowledge. But, they stressed, it is also designed to prepare future clinicians for the rigorous demands of health care.
As long as students have basic knowledge in chemistry, biology, physics and physiology, they will get access to some of Harvard Medical School's top physicians and scientists. They do not have to be affiliated with a school.
By contrast, HarvardX — massive open online courses created in partnership with the online learning platform edX — is more explicitly designed for college-level students who are looking to advance their degrees. HarvardX also offers an adaptive learning feature to tailor material based on students' performance.
"It is part of our mission as health care professionals and physician-educators to encourage the passion and intellect of those considering a medical career but who may not be quite ready yet to commit to medical school," said Michael Parker, Harvard Medical School's associate dean for online learning and faculty director of HMX.
The HMX Fundamentals program currently offers four courses in four basic areas of medicine: Immunology, Physiology, Biochemistry and Genetics.
The program is accepting applications through May 30 for its first summer course, which begins June 20. For a single class, tuition is $800. As more classes are added on, the cost runs on a tiered structure. For example, two HMX Fundamentals courses taken together cost $1,000, and all four courses are $1,800. Partial scholarships are available.
Rather than teach students difficult material in the form of slide show presentations and other traditional means, the classes will offer real-life case studies. Part of the goal is to create an immersive experience through films of medical scenarios in real clinical settings, such as intensive care units and cardiac catheterization labs at Harvard-affiliated hospitals.
Officials said the idea is to make the content relevant to learners and offer an educational basis for those considering applying to medical and nursing schools, physician assistant programs, pharmacy programs and other health-related professions.
Each course will offer an interactive forum for students to ask questions about what they're learning and receive feedback from HMX teachers. Students who demonstrate certain levels of mastery of a subject, through quizzes and a final exam, cannot receive academic credit — but they will be awarded a certificate of achievement or a certificate of completion.
"Whether you're a recent college graduate, a highly motivated high school student or an established professional considering a mid-career change, we've designed this program to offer depth and rigor and give learners a head start on their career paths," Parker said.
Anyone interested in applying has to submit a brief application confirming that they completed the recommended prerequisites and explain what they want to get out of the program.
Reach the reporter at corinne.lestch@edscoop.com and follow her on Twitter @clestch and @edscoop_news.