Teaching young people how to think — and thrive — in a computational world
Digital Promise report: "Computational thinking" can empower students across all K-12 disciplines.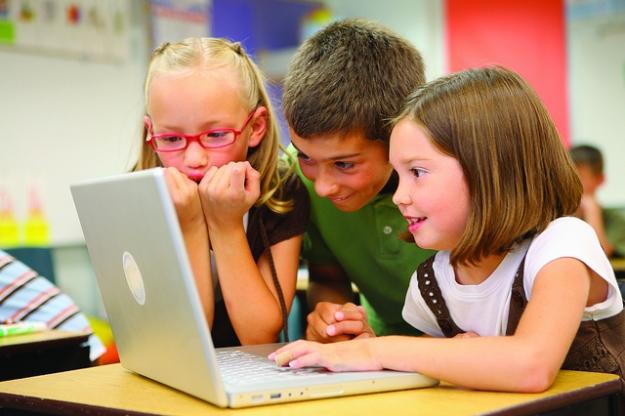 Computer technology has fundamentally changed how we live and work. Can it change the way we think?
In a new report, the independent nonprofit Digital Promise advances the argument that computational thinking is not only central to computer science but also is widely applicable throughout the education sector and the workforce.
Computational thinking is "a skill set for solving problems, a way to learn topics in any discipline and a necessity for fully participating in a computational world," according to the report, "Computational Thinking for a Computational World." Computational thinking, however, is not humans thinking like a computer. "In fact, it's just the opposite. Computational thinking is a uniquely human ability."
Because computers, smartphones, smart systems and other technologies are woven into nearly every aspect of our lives, "it is imperative that we educate young people and working adults to thrive in a computational world" as the technology advances, the Digital Promise authors contends in the report.
"Educators can and should engage with computational thinking in their classrooms today and this [report] provides some points of entry," said Karen Cator, president and CEO of Digital Promise, which was authorized by Congress in 2008 to spur innovation in education and improve learning opportunities for all Americans.
According to the report, computational thinking skills are versatile approaches to problem solving that include:
Gathering and organizing data to investigate questions and communicate findings.
Expressing procedures as algorithms — or a series of logical, precise, repeatable steps that delivers an expected result — to reliably create and analyze processes.
Creating computational models that use data and algorithms to simulate complex systems.
Using and comparing computational models to develop new insights about a subject.
"The implications of computational thinking stand to impact learning across ages and disciplines in K-12 education," said Colin Angevine, Digital Promise's maker learning coach, in a blog post.
"Advocating for computational thinking throughout the K-12 curriculum does not replace or compete with efforts to expand computer science education. On the contrary, it complements them," he said. "Where computer science is not yet offered, integrating computational thinking into existing disciplines can empower educators and students to better understand and participate in a computational world."
Moreover, he said, "schools already teaching coding and computer science will benefit from weaving computational thinking across disciplines in order to enrich and amplify lessons that are beyond the reaches of computer science classes."