The role of the higher ed CIO in the age of increased accountability
Commentary: F­ive questions higher ed CIOs can — and should — help answer in measuring student success.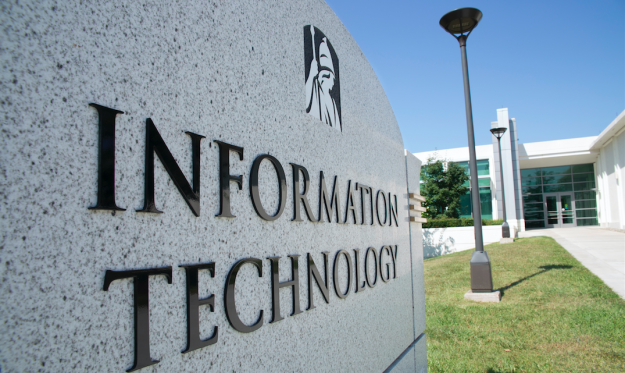 Societal trends such as microcredentialing, massive open online courses (MOOCs), open educational resources (OER) and the rising cost of higher education have compelled many families and elected officials to question the value of a post-secondary instruction. While some believe that higher education provides a common good to support personal enrichment, others see it as a financial investment that should produce a demonstrable economic impact.
Both points of view are valid and have merit; therefore, they must be allowed to coexist. At the same time, these two philosophical views about higher education spark a wide range of questions in many households, complicating the search for the right college or university.
In particular, there are five fundamental questions that future college students and their parents — and elected officials — are either asking or are struggling to ask that information technology leaders can and should help answer:
1. How good are you as an institution? (Overall reputation and rankings)
2. Does your institution have what it takes to help my child survive the first year in college? (Retention rates)
3. What is the likelihood of my child graduating in four years? (Graduation rates)
4. Would the education attained at your institution, combined with the reputation of your institution, allow my child to have a decent job in the future? (Employability)
5. What would be my child's socio-economic status 5, 10, 15 and 20 years upon graduation from your institution? (Social mobility)
Those questions form a unique framework for measuring student success. They also present information technology leaders with a unique opportunity to develop strategic imperatives that bring people together to address these questions, solve the complex problems behind them and orchestrate a collective approach with a sharp focus on the success of students.
A new leadership paradigm
In the context of this particular student success framework, college CIOs should be viewed as higher education administrators who do more than just manage the technology.
Fundamentally, higher education CIOs are in a very strategic position to play a larger role to help advance the mission of their colleges and are well poised to help their institutions realize their ambitions in the digital age.
To start, the CIO should help create a bold statement to significantly enhance IT to support student success and graduation, instructional delivery, research and cybersecurity. This unique category of administrators can also play a vital role in creating a welcoming and innovative campus environment that has a goal of enabling multidisciplinary research in a safe environment to engage the community.
In addition to managing the infrastructure, the software application portfolio and information security, the role of a college CIO going forward will encompass the creation of data repositories — a data lake — to help answer the five questions in the framework.
CIOs also bring a unique vantage to their position, through their partnerships across the institution that foster inclusiveness, collaboration, communication, celebration and accountability. Regular meetings with functional units and institutional shared governance, including the faculty senate and the student organization, should become a new area of focus to enhance the overall user experience. Regular meetings with key constituent groups not only allow CIOs to provide updates and seek feedback, but they allow the CIO to fully integrate their IT organization within the entire institution.
Sharpening the vision
Given the dynamic nature of information technology, it is important — in fact, essential — to invest in the information technology workforce and their talents to better serve the needs of the institution in accordance with the realities of the moments. Ultimately, a common vision promoted by a CIO must allow colleges and universities to unleash the power of information technology to:
Transform education and promote research through analytics, learning analytics and mobile computing;
Automate processes and eliminate unnecessary redundancies; and
Reduce costs when possible (costs that ultimately tend to get passed on to students, unintentionally contributing to the rising cost of education).
The unspoken power of the role of a higher ed CIO almost requires the incumbent to position IT as a catalyst that will propel a university to its next level of excellence by creating a welcoming technological environment where respect, collegiality and innovation are encouraged and cultivated.
By positioning IT as the connector of institutional strategic imperatives, CIOs will be enhancing the overall student experience and the reputation of their institution.
A vision for using IT to propel an institution to its next level of excellence must have the best interest of all constituent groups in mind, and the quality of a university network and infrastructure should be a key factor in this process. Since teaching and learning now occur beyond the confines of the physical classroom, the technology infrastructure must be designed and maintained to remain robust enough to support students in the act of learning, faculty in the act of teaching and researchers in the act of making new discoveries.
Engaging non-technical stakeholders
Collaboration and inclusiveness are often mentioned as key ingredients in a CIO's vision, as is the need to deploy collaboration and communication tools to engage our 21st century learning. But how exactly should this sense of partnership materialize?
Higher ed CIOs should go on periodic listening tours within their institution to learn about the non-technical, functional and business impact of their work. CIOs should celebrate accomplishments and have conversations. Depending on the size and complexity of an institution, some topics CIOs might consider broaching with their non-technical colleagues could include:
Creation of experiential learning opportunities for students
Creation of a digital citizenship center
Creation of a digital humanities center
Leveraging faculty to develop best practices in information security
Partnership with data scientists to find patterns and insights in data
Continued business process improvement
Creation of a culture of transparency, governance and assessment
Strategic mindset
CIOs might also bring new ways of thinking about technology to those groups, while still maintaining a sharp focus on student retention, graduation, employability and social mobility. For instance, CIOs could explore gamification to begin and refine student success and cultivation of donation. Similar to Angry Birds, students and graduates can receive a virtual institutional mascot, which will grow in size when the person reports study hours or makes a donation to the university.
One of the challenges of leading IT in higher education is the temptation to want to deploy the greatest technologies, but not necessarily with a clear purpose of giving the institution a competitive advance, or being transformational in any way. For that reason, CIOs must become advocates for a strategic alignment of IT with university goals. With that mindset, a CIO should seek cooperation from their colleagues in creating a technology governance structure that takes into consideration institutional culture and realities.
A CIO's ultimate vision for IT, however, should be based on a four-stage strategic framework that is intentional. It starts with a clear understanding of, and connection to, the imperatives of the institution, with input from the entire user community. Those imperatives should drive long-range planning, including clear, measurable goals to demonstrate to parents, elected official and accreditors the direct impact of information technology on student success.
Those goals in turn should determine objectives across the IT department and then to the specific projects, and responses to requests and incidents. That approach will help CIOs play the larger role as valued administrators in higher education, but also help institutions get better at addressing the questions that ultimately determine student success.
Simeon Ananou is the vice president for information technology services and CIO at the State University of New York at Albany. He credits his more than 20 years of administrative experience in higher education for shaping him into a "student-focused leader with an appreciation for campus communities, systems, processes and decisions driven by data analytics."