Travis Eldridge helps connect students in rural Wyoming
The CoSN NextGeneration Leader honoree brings a natural interest in putting technology into students hands.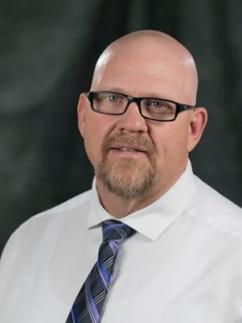 Every month, Travis Eldridge travels 30 miles from his office in Cheyenne, Wyo., to help students in rural communities connect to the Internet and troubleshoot technology problems.
As a technology integration specialist at Laramie County School District #1, that's just a normal part of Eldridge's job. It's part of his broader desire to put technology into kids' hands — and among the reasons he was recognized as one of the 2016 NextGeneration Leaders in a program co-sponsored by the Consortium for School Networking and EdScoop, with support from Microsoft. He will be recognized this week at CoSN's annual conference.
Eldridge, 40, became interested in using smart boards and other tech tools after receiving a bachelor's degree in education from the University of Sioux Falls in South Dakota, and then obtaining a master's degree in technology integration through Walden University, an online school.
"I just always looked at how to use things like smart boards," he said in an interview with EdScoop. "It became intriguing to me to see how to get the technology into kids' hands, [and have] my students use it, not just me."
Read more of our coverage of CoSN's annual conference.
Eldridge and five other colleagues split oversight of 36 schools in the district. At nine of the schools, Eldridge trains teachers to incorporate technology and Microsoft Office 365 into their lessons, helping them create graphics and charts with Excel and use digital notebooks like OneNote.
Two of the facilities he is charged with are located in heavily rural areas – both K-6 schools are located in one-room school houses. Eldridge typically visits the schools at least once a month. Besides making technology integration plans, Eldridge also helps teachers set up Skype and connect to the Internet so that students can remotely join other classes in the center of town.
Before joining the district in 2013, Eldridge worked for 15 years as an elementary school teacher, which opened his eyes to teachers' needs in the classroom.
"At that point, I saw that there was a need in our district for teachers to receive staff development on what true technology integration looked like," Eldridge said.
For Eldridge, technology integration is not simply teaching people how to use software, but to look at how instructors can use it to enhance their lessons.
In March, Eldridge helped a group of second-grade students transform their poems into short films using Microsoft Movie Maker. Students were encouraged to act out different poems they read in class, and produce movies lasting a couple of minutes.
"I'm very excited and honored," Eldridge said of the NextGeneration Leaders recognition. "Education and technology go hand-in-hand. Students are more engaged and have a deeper learning [experience] when technology is evolved."
Eldridge was one of 29 national finalists nominated by fellow education professionals from across the country and selected based on a nationwide vote in February organized by EdScoop.
Reach the reporter at yizhu.wang@edscoop.com and follow her on Twitter @yizhuevy.