U. of South Florida breaks ground on innovation facility
The 120,000-square-foot building is the first addition to the university's research park since 2005.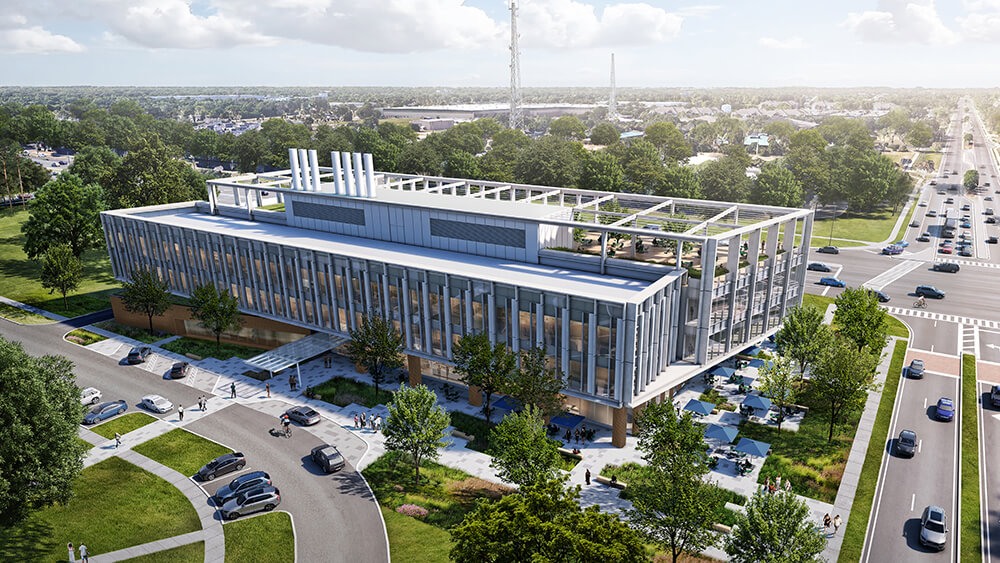 The University of South Florida announced this month it's breaking ground on a new building in its research park, designed to spur the local economy in Tampa and develop new technologies.
The three-story, 120,000-square-foot building represents the first expansion to its 112 acre park since 2005. It's to contain meeting spaces and offices for entrepreneurs and startups. The new space is an expansion of existing facilities that currently house more than 65 companies and dozens of student-led startups, most of which focus on the life sciences or commercializing technologies developed by USF researchers, according to the university.
"Higher education has a responsibility to serve as a catalyst for regional economic development and upward economic mobility," USF President Steven Currall said in a press release. "This facility will enhance our efforts to grow the region's innovation and knowledge-based economy."
The project, projected to cost $42 million, is one of several similar facilities announced by major universities in recent weeks. Arizona University broke ground on a new facility designed for "idea exploration" in February. Pennsylvania State University announced plans earlier this month to build a new hub for collaboration, training and research near its New Kensington campus.