Discovery Education's Bill Goodwyn on giving educators 'not just what they want, but what they need'
During the CoSN annual conference, Goodwyn talked with EdScoop about how new ownership will change the company and help it grow.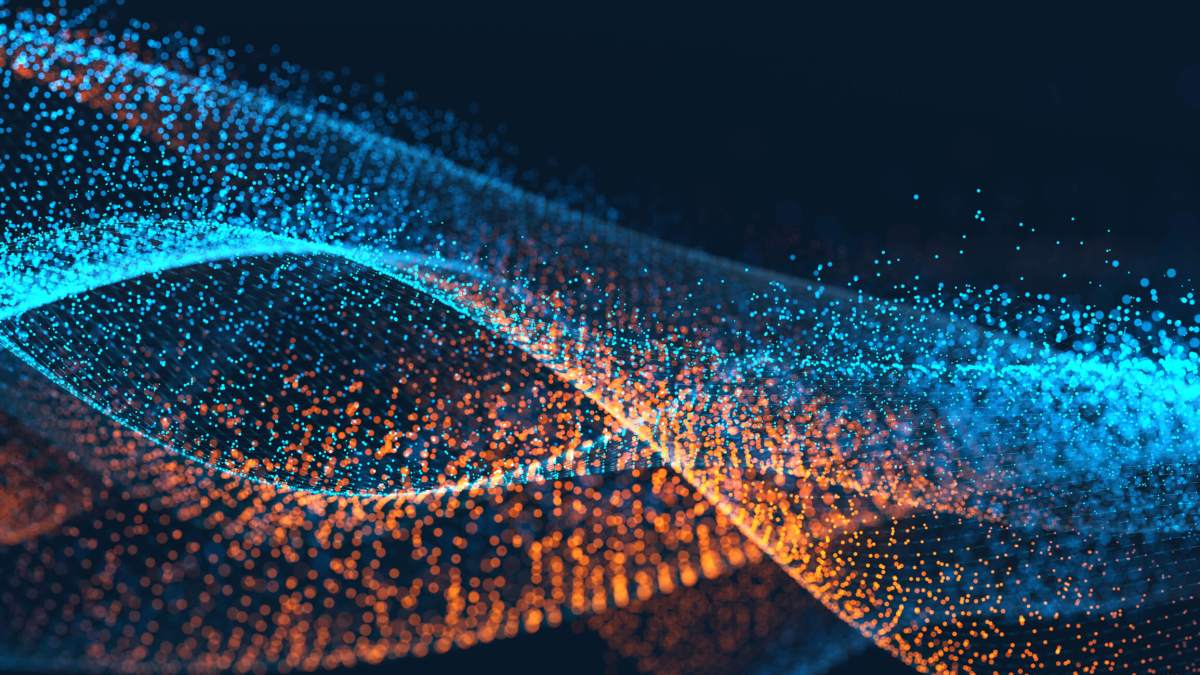 Bill Goodwyn is a busy man these days, traversing state and county lines most weeks to exchange ideas about digital learning and equitable access to education.
During one of many stops this month, the president and CEO of Discovery Education joined K-12 technology leaders in Washington, D.C., for the CoSN (Consortium for School Networking) annual conference.
While he was in town, Goodwyn sat down with EdScoop to discuss his goals for scaling the education company — and to explain how those goals fit in with the announcement in February that a San Francisco-based private equity firm would acquire a majority stake in Discovery Education sometime in 2018.
Though Discovery Education will be under new ownership for the first time since its inception, its parent company, Discovery Communications, will maintain an equity interest in the education company.
Goodwyn has spent most of his career with Discovery Communications and, more recently, championing STEM education and digital learning. His role in the development of Techbooks — Discovery Education's digital textbooks — helped earn him a spot in the EdTech Time Capsule, a project between CoSN and EdScoop to recognize the top 25 innovators and innovations of the past 25 years.
The following interview has been transcribed and lightly edited for clarity and brevity.
EdScoop: The education community voted for you to be included in the virtual EdTech Time Capsule because of your contributions to digital learning at Discovery Education. What sort of impact do you feel you have had there?
Bill Goodwyn: A lot of people talk about improving teaching and learning, but really, the focus is what kind of impact you can make and what kind of impact you can make and scale. I think those are the two most important driving forces for us.
And so, if you take a step back, and look at how teachers have been teaching students for the last 50 years, it really hasn't changed that much. But yet, the way our students learn has changed, right? Today's learners learn fundamentally different than how you and I grew up, but yet, a lot of the way we teach is still the same.
And so, you've got this disconnect on how kids best learn, and they learn in different ways, too, right? Whether they're visual learners, or audio learners, or kinesthetic learners. But if we don't change how we're teaching and provide those resources and support to educators, then we're missing out on how we can best engage those students.
So, I think the first thing you do is you've got to start with engaging today's learners, and then, once you do that, you have to figure out how to support educators to make sure they have the proper tools and resources. And then, if you can do that, then I think you've got a great opportunity to impact teaching and learning.
ES: You've built up a successful operation at Discovery Education — one that has led to real outcomes for students. And here we are, at an edtech conference, surrounded by dozens of young vendors that are just getting started.
What kind of advice do you have for anyone who's trying to edge into this space? How can a company be successful and sustainable but still keep students at the center?
BG: Oh, man, that's a great question. I think there's two things that everyone needs to always think about.
One, they need to understand what educators need — not just what they want, but what they need — because I think it's important to solve a lot of their problems, or help them become more efficient, more effective.
Time is such a challenge for educators, and you want teachers to spend most of their time teaching, so if you can make their jobs easier, and provide them resources that help them scale, and help them drive deeper engagement, help them get kids more excited about what they're learning, help them get kids to understand why it's important and relevant, I think all of those things are important.
So, I think, talking to educators to figure out what it is that they need is clearly always something you start with.
But then, second, think about how you're going to scale your services and resources because just building a product is not enough.
I will say this: The K-12 marketplace is one of the most challenging markets that you'll ever undertake because it's so fragmented. There's approximately 15,000 districts and 115,000 schools and so you're not going to have a lot of consolidation.
Because of that, you have to realize that it's a long game, and it's a heavy investment. So, if you're really committed to impacting teaching and learning at scale, you've got to think about, ultimately, are you going to make the investment that's necessary to really deliver the impact that you need, the impact that's important for you to have a successful enterprise, and a venture, and a service, and a resource? And can you scale it?
ES: What are one or two projects you're working on, or changes underway, at Discovery Education that you're particularly excited about for the coming year?
BG: We're going to continue to focus on scaling what we're doing — no question — and we just got some outside investment to help with that.
Discovery Communications and Discovery Education have just partnered with an outside growth equity firm called Francisco Partners. What that will allow us to do is really invest in the business at a much greater level.
We currently reach about 4.5 million educators, and about 50 million students across the country. We're in about 50 percent of all U.S. schools. We're also in about 50 percent of all schools in the U.K., and we're in about, I'd say, approximately 50 countries across the world. So, one of the things that we're excited about is, with a new investor, with Francisco, with Discovery Communications, and with Discovery Education, we'll really be able to scale and impact our focus in a much, much greater way.
That's kind of how we're looking at the next two, three, four years — to really see the great impact that we can make on a much, much deeper level.
One of the short-term areas that I'm excited about is a recent launch we have with one of our resources. It's called STEM Connect, and it's a supplemental K-8 resource we just launched two months ago, and we're testing it now, in districts and schools across the country.
But really what it is, it's a supplemental resource designed to help further critical thinking skills with students. And we started with K-8 classrooms and students because we know that you have to get kids thinking critically at a young age or you lose them. It's a service and a resource that's available across all subject areas, so it's interdisciplinary, and its foundation is built on the framework of the four Cs, right? Critical thinking, creativity, collaboration and communication.
So, it does two things, really. It helps students solve real-world challenges and real-world problems, but also connects them to real-world careers. Because, a lot of times, students today, they have to see it to be it, and so by connecting what they're learning with real-world careers, and real-world applications, you can increase engagement and you can increase that relevance.
That's one of the issues that educators have been talking to us about for the last couple years, what they really were looking for, with a STEM resource.
ES: So, let's return to your new relationship with Francisco Partners. You say Discovery Education is already in about 50 percent of U.S. schools and is used by 50 million students nationwide. Do you have any concrete goals for where you want your presence to be, numerically, and how you want that to scale over the next three or four years?
BG: I don't have a "numeric" goal. Our goal is to really impact teaching and learning, and improve student outcomes, at scale. So, at the end of the day, we want to partner with districts and go deeper; we want to partner with districts and go wider — not just domestically, but also internationally.
We're not focused on, say, financial goals. We're not focused on making money. If we can improve teaching and learning, and improve outcomes at school, then we think we'll be very successful in the long run.
We're kind of looking at this in a four-, five-year window, and I think you have to look at it from a long-term perspective. I think, if you get into K-12 education, and you're focused on the short-term — short-term profitability or short-term metrics — you won't be able to survive, because it is a very challenging environment, and it does take a long-term commitment.
That's where I think the partnership with Francisco makes so much sense because we had to find the right partner — one that thinks long-term — and also thinks with the same mission and culture that we have as an organization.
ES: How is the Francisco acquisition being received by your 350-person staff?
BG: It's great. It's with a great sense of excitement, great sense of enthusiasm, and really, it's because we've always been owned by Discovery Communications and we'll still be owned by Discovery Communications. But we've brought in another partner, one that'll have majority stake, which will help us grow.
Because the challenge for us is, being part of a big public company, they may not be able to invest the way that you want to, because some of what we do in education may have a longer cycle, in terms of revenue, recognition, in terms of not focused on short-term profitability. We're focused on more of long-term outcomes.
Sometimes, you can have misalignment in your financial metrics. So, by getting an outside partner, we can now focus more on, how do we focus on long-term success? How do we focus on deeper, richer experiences with our partners? How do we focus on investing in our products and services, and our district partners, to ensure that we can have greater impact?
As an organization, we're extremely excited about it. It was important for us to make sure we found the right partner that is mission-aligned and vision-aligned and, again, not focused on short-term profitability, but really, on long-term impact.
ES: Are there any changes or updates we should expect to see this year from Discovery Education under its new ownership? What about over the next three to five years?
BG: Yeah. I mean, I think how we work with our district partners is not going to change. The only thing I think they'll see is, we'll be able to deliver even greater impact and deeper, richer experiences within the districts.
I do think we'll be able to focus more on some of the innovation that we're looking at and be able to fast-track some of the enhancements that we've been looking at, whether it's AI, whether it's some of our additional work on machine learning, whether it's some of our focus on incorporating more VR into our services. So, it's really the innovation impact that I think will be fast-tracked, more than if we had just stayed as a stand-alone company within the parent.
So, I think we're really excited about continuing to innovate at a much more rapid scale.
ES: Lastly, what are one or two technology trends that you're going to be watching closely in the coming year?
BG: I mean, look. Adaptivity is very important. I think that we're going to see more of adaptive learning and machine learning in terms of helping personalize the learning experience. I think, more than anything else, I think you're gonna see more education companies move to that.
But the great thing about digital, it allows you to really scale. I can share a number of stories with you, but one of the things that's most concerning to us is this issue around access, and we think that everyone should have access to 21st century learning resources, regardless of what zip code they live in.
So that's kind of our shining light — to make sure we can take what we're doing and we can scale it, whether it's the smallest district partners or it's the largest district partners. If they're rural or they're urban, it doesn't really matter. We have to make sure that every single child has the opportunity for a great educational experience, and so, I think that continues to drive us forward, and you'll still see more and more of that to come.