​Five steps to rolling out a successful classroom device program
Commentary: Lenovo Software's Jessica Menasian highlights considerations around budget, digital citizenship and teacher needs.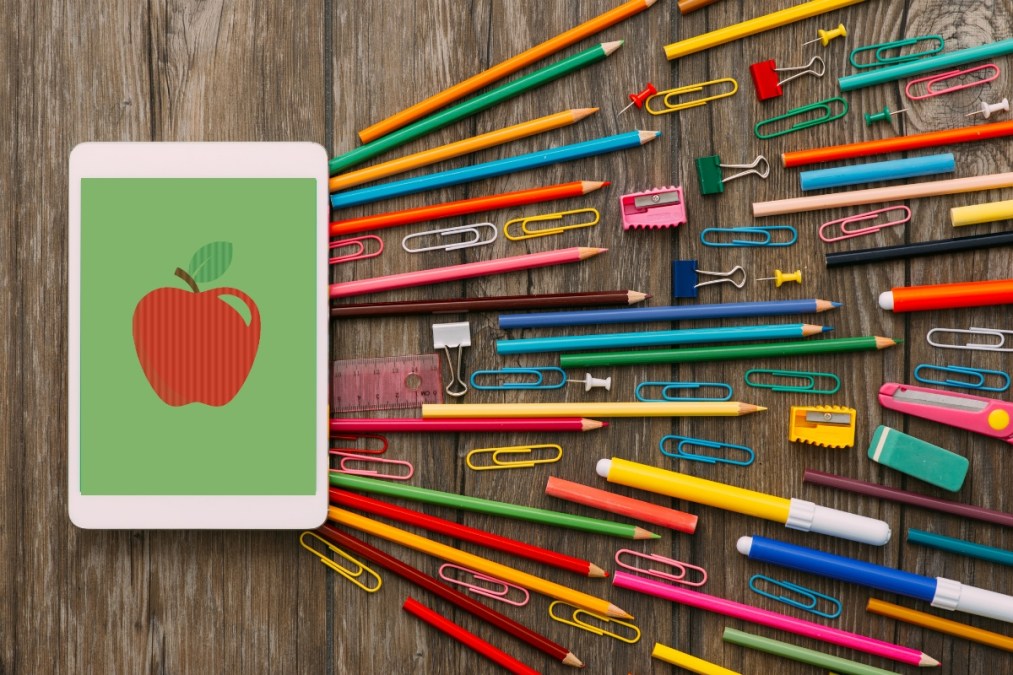 Efforts by K-12 schools to provide every student with a laptop or tablet are on the rise. A 2017 survey conducted by the Consortium for School Networking found that 40 percent of today's classrooms provide one device for every student, and this number is expected to grow.
One of the key drivers behind the increased interest in 1:1 device programs is equal opportunity. Many students lack access to a family PC or the resources to get online, and as more educational resources move to the cloud, students need reliable devices with modern browsers to keep pace and accelerate their learning.
But implementing a 1:1 program requires careful planning. Here are six things administrators, educators, and technology teams should consider for a successful roll-out.
1. Budget before buying
The success of any 1:1 device program starts with number crunching. This is not a one-time exercise.Investing in a 1:1 technology environment requires that schools cover costs, such as maintenance, warranties, and training for several years after the initial technology acquisition.
Careful thought should also be given to software costs. For example, schools with robust IT resources and on-premises servers are well-suited to a perpetual software licensing option — i.e. you buy it, you own it. This also checks the box for data privacy issues and bring-your-own-device policies since schools retain control over data security, governance, and FERPA compliance. For schools that have already adopted cloud-based tools, an annual subscription model is a better fit, as are multi-year pricing and financing options that can make upgrading more feasible.
2. Choose the right device
Once schools have a budget plan and refresh schedules in place, it's much easier to select the right device. There are many operating systems to choose from — Chrome, Windows, Mac, iOS, Android — and many devices to choose from, including donated laptops. With so much choice, many school districts find themselves operating in a mixed environment.
3. Consider the right software
Indeed, software is just as important as hardware — maybe even more so, since no two kids are alike. Every student learns at their own pace and in different ways. The right software allows teachers to cater to the different learning needs of their students and adapt their teaching styles accordingly. Teachers can use classroom management software, in collaboration with tools like Google Classroom, to enrich learning by minimizing common digital distractions. They can use software to direct students' attention s , increase collaborative learning, and engage on a more personal level with each student.
Cloud-based software allows students and teachers to securely connect to online learning resources and data, without the need for IT to install and manage software on their device, saving time and expense.
4. Set policies for device use and digital citizenship
While it's up to each school to determine its device management policies and make adjustments as needed, technology can help. With classroom management software, administrators and educators can balance student access with controls, such as blocking websites or restricting access to sites that are relevant to the area of study for the duration of a class. Once the class is over, restrictions are lifted.
Schools can also hold students accountable for digital citizenship. For instance, simply knowing that a teacher can monitor them as they study is often enough to keep students on task.
5. Be attentive to teacher needs
Today's teachers are being asked to do more with less, and carving out time to learn a new tool is a challenge. Schools must be attentive to the unique needs of their teachers and focus on delivering technology solutions that set those teachers up for success.
Those teachers often tell their students not to rush through their work. They advise them to be attentive, thoughtful and considerate.
School administrators must take the same approach when considering their 1:1 device programs. They should not feel pressured and rush the process. Instead, they can do their homework and carefully research devices and software that stress simplicity, ease-of-setup and use, and quick adoption.