Florida 'student safety' database fell short, commission says
Some officials say it adds little new functionality for law enforcement, while others claim the governor's request was "impossible" from the start.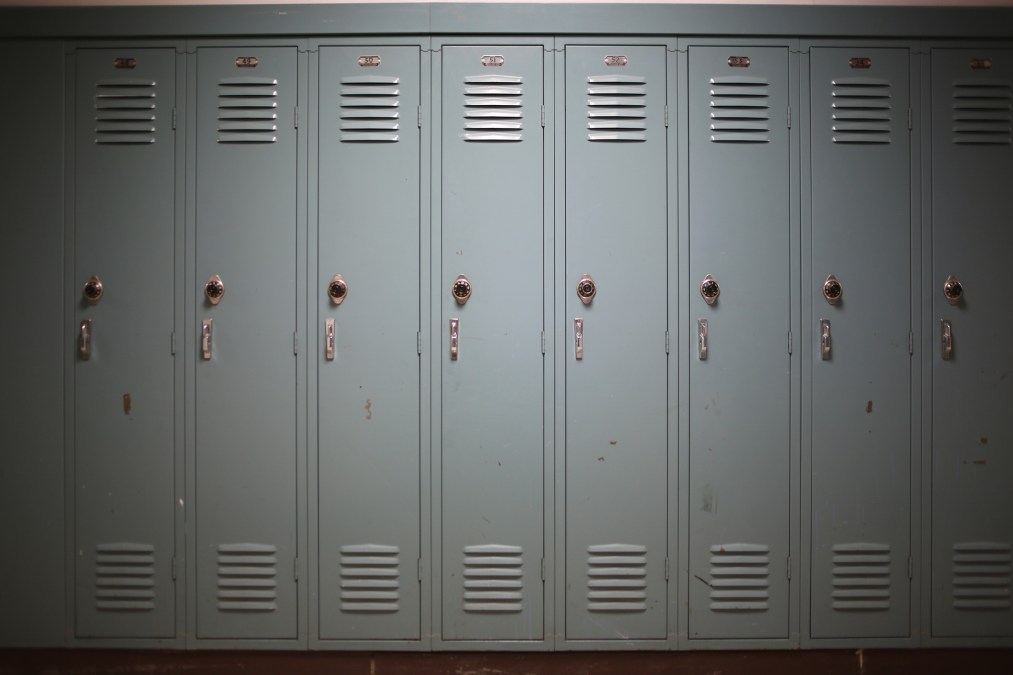 On August 1, Florida launched a statewide "student safety" data portal, which it said compiled student disciplinary history, law enforcement records, and social media tracking — among other information — in a single database, to the dismay of privacy groups. But at a state committee meeting Thursday, officials questioned whether the portal does what it was designed to do.
The meeting convened the Marjory Stoneman Douglas High School Public Safety Commission, which was created after the shooting at Stoneman Douglas last year, to help oversee the state's response. That response was, in part, broad new school safety legislation, which included a mandate that Florida establish a "centralized integrated data repository" of student data — touted as a cutting-edge tool to prevent school gun violence. When it became clear by December of last year that the department had not created the database, Gov. Ron DeSantis signed an executive order mandating its launch by August 1.
Though the state met its deadline, commissioners are now questioning the project's success.
"The Department of Education and all the other stakeholders that were tasked with doing this have done the best possible job they could with what they were asked to accomplish," Bob Gualtieri, a Florida sheriff and the chair of the commission, said at the meeting. "What they were asked to accomplish is, in essence, the impossible."
He continued: "Somebody named this an integrated data repository. This is not an integrated data repository."
An 'impossible' task
Commissioners at the meeting said the legislation proposed a kind of "one-stop shop" for student data, wherein a user might enter the name of a student and see, all at once, the student's criminal history, whether they had been "Baker-Acted" (the involuntary mental health examination of someone in Florida), and social media posts.
Slides from the Department of Education's presentation show that while the database does technically house all this data on students, no individual can view the data unless they're authorized to do so — even if they're on a so-called "threat assessment team," which is a required body in all Florida schools.
That makes the portal near-useless, Gualtieri said, because any given user will likely have access to only one or two of the data sources, which they already have access to in separate databases. For police officers, he said, it would be the equivalent of logging on to their own, already-existent data portals. "This is not an integration of anything," he said. "The name is extremely misleading."
Further, Gualtieri said, the database stores only state law enforcement data — not local data — making it even less relevant to law enforcement officials. Local law enforcement agencies in Florida already have their data all over the place — Broward County in Florida has eight digital records systems for law enforcement, Gualtieri said; Orange County has four.
The limited functionality of the database is due to both technological and legal challenges, Gualtieri said, in response to a commission member who asked, "Why are we doing it this way?" A database like that described in DeSantis' February executive order is, he emphasized, "impossible."
Good news, bad news
The database's limitations are "good news for me," said Amelia Vance, a director at the Future of Privacy Forum — one of the 32 organizations that, last month, signed a letter warning of grave privacy concerns they saw in the database's blueprint. "I think it's a sign of how problematic it is to create these things in the first place," she said. Had it worked as intended, she continued, it would have likely been illegal and "privacy-invasive."
Still a concern for advocacy groups, Vance said, was the state's social media tracking, which is partially housed in the data portal, and which she calls "wildly overinclusive." At the commission meeting, the Department of Education unveiled a wealth of details on the state's social-media monitoring initiative, which had previously been kept under wraps.
Florida will be monitoring social media based on geolocation and "keywords," of which there are hundreds, according to yesterday's presentation. The state has contracted the technology firm FivePoint Solutions to provide the service. Any public social media posts — as well as posts on other, unspecified websites — containing those threatening keywords made within the bounds of a school will flash up on the portal — so will any posts made outside of the school that appear to be targeted at the district.
"It's not monitoring individuals, it's monitoring content," Shawna Reid, an official with the Department of Education, said in her presentation on the system. It would be "actively, real-time" monitoring that content, she said, 365 days a year, 24 hours a day. Any Florida school district can opt in to get alerts whenever the system detects a threat.
Because the software is monitoring posts made in and out of Florida's schools, it's unclear what the boundaries of the tracking are — meaning it could, potentially, be combing through any public post made in Florida. "This is a social media monitoring database of Floridians. Or people who happen to be in Florida," Sara Collins, also with the Future of Privacy Forum, told EdScoop.
The social media system, though, does not attribute posts to a student identity profile, nor does it interact with the other student data housed in the system.
That limitation, like the others that the commission described in the database, are features that officials said they are looking to improve. Slides from department presentations say the state is also considering new data sources to add to the portal.
"Is there an opportunity to build on this and make it better than what it is? I think so," Gualtieri said.