Mobile-friendly FAFSA expected in spring 2018
The mobile app will allow students to fill out and submit FAFSA forms from their phones — and toggle between devices as they choose.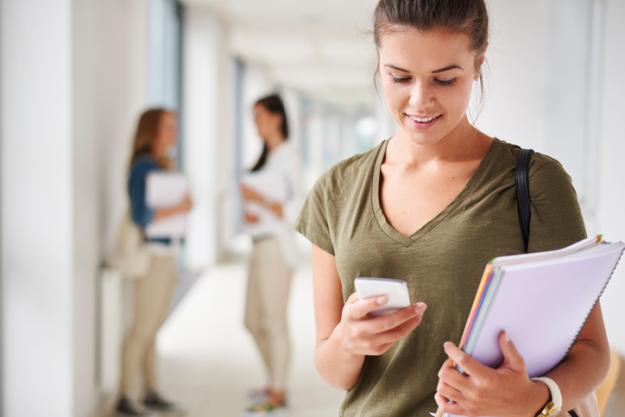 In spring 2018, the U.S. Department of Education will launch a mobile app that allows students and their families to fill out and submit the Free Application for Federal Student Aid (FAFSA) from their phones, officials said Wednesday, providing a release date for the first time.
The rollout of a "mobile-first, mobile-complete" version of the FAFSA is part of a broader strategy by the department's Federal Student Aid (FSA) office to modernize and simplify the federal student aid application process. The FAFSA overhaul, including the mobile app, was announced Tuesday at the Federal Student Aid Training Conference, a gathering of more than 5,000 financial aid professionals in Orlando, Florida. Wayne Johnson, the chief operating officer at FSA, revealed details about the plan Wednesday.
The app, department officials say, will also make the FAFSA more accessible for low-income and disadvantaged students, who complete the forms less than any other demographic.
"Today's announcement is a significant first step in our commitment to improving the experiences students, parents and borrowers have with FSA and in bringing federal student aid programs into the 21st century," Education Secretary Betsy DeVos said in a statement Wednesday.
The Education Department says these sweeping changes will be part of the "Next Generation (Next Gen) Financial Services Environment." The FAFSA app is just the first of many anticipated updates.
In fall 2018, for example, fafsa.gov will be integrated with StudentAid.gov so students can apply for financial aid from FSA's main online portal.
"This integration also will allow FAFSA applicants to switch seamlessly between mobile and web, enabling students and their families to apply for financial aid wherever they are and on the device of their choice," the department said in a statement.
Additional but unspecified "customer-facing milestones" will be reached during 2019, officials said.
"The Next Gen Financial Services Environment will mark a new milestone in the evolution of federal student aid," Johnson said. "FSA's more than 40 million customers deserve a world-class experience. Without question, the future of FSA is upon us."