Modern Campus acquired three companies in 2021, with an eye to student engagement
Modern Campus CEO Brian Kibby said his firm aims to help colleges and universities engage their students in lifelong relationships.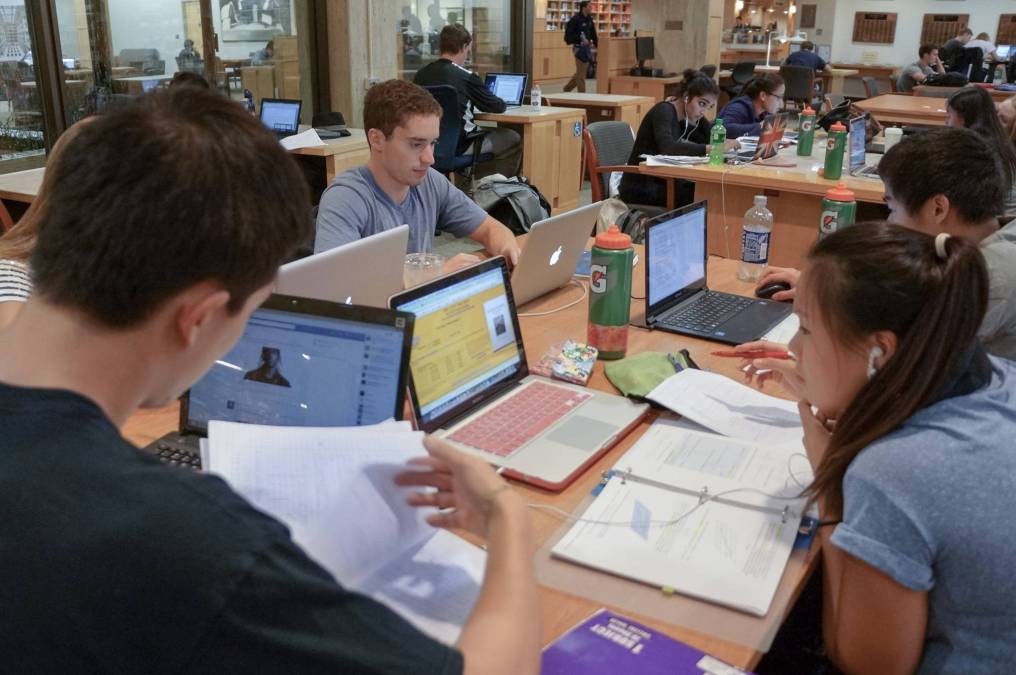 The edtech firm Modern Campus this month announced the acquisition of two companies — Presence, which connects students with clubs and extracurriculars, and Digarc, which helps students plan their degrees. Brian Kibby, Modern Campus' chief executive, told EdScoop that the deals — which followed the March acquisition of NuCloud, an interactive campus map and tour company — were designed for offering colleges the tools to deeply connect with students, turning them into life-long customers.
"How do I help make sure that [a student is] also joining clubs, and associations and other kinds of things that are most relevant to her," Kibby said. "Because if you do that, you're going to make friends, you're going to stay and you're more likely going to think about the college or university not as a transactional two or four-year relationship, but a lifelong place of learning."
Kibby said the coronavirus pandemic pushed higher education institutions to be "digital on steroids," accelerating edtech adoption and competition between universities for traditional programs and between higher institution and education start-ups and course providers for continuing education.
Many workers are seeking out continuing-education options, like micro-credentials or degrees. In a recent survey by BestColleges, the majority of student respondents were "career-minded," meaning that they were looking to upskill or change careers through online programs.
"Many colleges and universities have incredible opportunities for continuing education, but for many it just kind of sits over here somewhere," Kibby said.
Modern Campus was formed in March through the merger of OmniUpdate and Destiny Solutions. Destiny Solutions developed Destiny One, a student information system designed for continuing, or lifelong, learners. Kibby said the technology is designed for users used to online experiences like Netflix or Amazon, which strive to provide users a "frictionless" experience.
Another way institutions can approach recruiting students for continuing or co-curricular education, he said, is through outreach that's guided by data. This kind of data is gathered when a student scans into buildings or signs up for a university event. A university, based on a student taking certain courses or participating in certain clubs, might send an email listing other certificates outside of a degree path, he said.
"Colleges and universities have incredible data on every student," Kibby said. "Now they're really smart — and they should be — about privacy, and they don't share it. But within their own institution they can use that data to help students out, to market to them."
The pandemic caused rapid acceleration and investment in technology, as institutions examined online and hybrid learning. Online learning platforms that deliver micro-credentials and certificates in partnership with colleges, like Coursera and EdX, saw rapid growth during the pandemic. (EdX, which offers "micro-bachelors" and "micro-masters" degrees, was recently acquired in an $800 million deal by another online learning provider, 2U.)
But Kibby said investment in technology for upskilling and lifelong learning is just at its starting point.
"The world and technology is changing so rapidly so this upskilling is here to stay forever," he said. "I don't see that ever ending, so we'll continue to adapt to it. The pain points today aren't going to be the pain points necessarily tomorrow, but there will be pain points. So we will continue to focus on how do we solve complex problems."