Kids should be exposed to STEM at earlier age – officials
The White House hosted a symposium on early STEM education on Thursday, where panelists suggested that parents play a bigger role in encouraging their kids.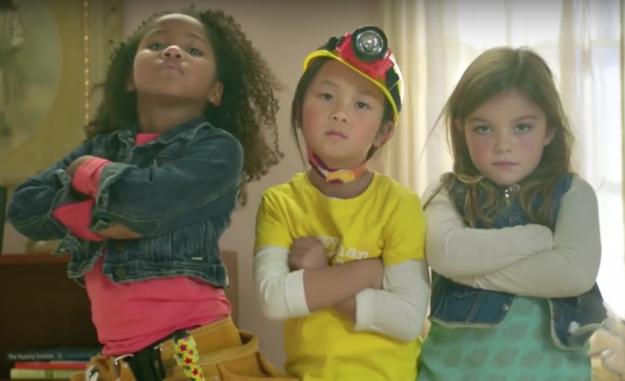 Parents need to play a bigger role in getting their children – especially girls – involved with STEM at an early age, federal officials said Thursday as they announced a slew of new initiatives, grants and partnerships.
The White House Symposium on Early STEM brought together entrepreneurs, educators and researchers to figure out how science, technology, engineering and math can be introduced to children whose brains are still in the early stages of development.
"This work on early STEM experiences is not just about ensuring a strong academic foundation," Education Secretary John King said at the event. "It's about the joy that comes in learning about and coming to understand how the world works."
Organizations that are designing STEM curricula and launching new outreach and educational programs include Nickelodeon, the Bay Area Discovery Museum in Sausalito, the Early Math Collaborative at the Erikson Institute in Chicago, Girl Scouts of the USA and the Jim Henson Company.
The Department of Agriculture is also partnering with NASA to create modules for students to teach them about astronaut training.
Debbie Sterling, founder of GoldieBlox, which makes toys for young girls to develop engineering skills, said parents have major influence in shaping their kids' interests and proclivities.
"It's funny, I think of my mom," she said. "When I told her I was going to major in engineering, she said, 'Why?' These are subtle messages that you hear from your role models early on that start to make it less and less accessible to you."
She added that girls show just as much talent and interest in playing with construction toys and video games as boys do.
"I'd noticed that boys would take construction toys, build them up as high as they could and usually smash them against the wall," Sterling said. "When I saw girls playing with them … they put something together and wanted to know the narrative and the context. They'd want to know who the characters were and what the point is – are we fixing something or solving a problem? This idea of storytelling really fascinated me."
Sterling said she was advised to target high school-aged girls with her company, but she decided to stick with earlier grades, before kids become more impressionable and pressured to play with certain toys.
"The research that I did actually shows that kids start to form their gender identity around [ages] 3 and 4," Sterling said. "This is when boys and girls are figuring out what's appropriate for a girl and what's appropriate for a boy. I actually think that is where the problem starts."
Researchers said studying how infants' and toddlers' minds work is important, so that educators can adjust educational curriculum and more fully develop certain areas of kids' brains.
"I think we all know that children in a very early period learn like sponges, but we can go beyond what our grandmothers know," said Patricia Kuhl, a professor studying brain science at the University of Washington.
Marina Bers, a professor at Tufts University, said that more research could also help educators figure out whether computer science is actually a language or a science.
"We're making an assumption that computer science goes with STEM, but, there is another hypothesis that might say computer science has something to do with language," she said.
The Department of Education and Department of Health & Human Services are expected to release guidance later this year on the role of technology in early learning.
Reach the reporter at yizhu.wang@edscoop.com, and follow her on Twitter @yizhuevy and @edscoop_news.