Schools seeking E-rate money can learn from NYC corruption – experts
The New York City Department of Education settled a fraudulent E-rate case for million, showing how the FCC can enforce its policies.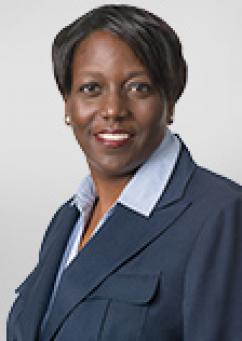 CRYSTAL CITY, Va. — Lessons from a federal investigation into New York City's public schools for shady E-rate practices involving a crooked consultant were the focus of a broadband conference here on Friday.
Telecom legal experts gave audience members at the Schools, Health and Libraries Broadband Coalition conference a primer on what can get schools and service providers in trouble — and what happens when they do.
In the case of New York City public schools, consultant Willard Lanham was accused and arrested in 2011 for stealing about $1.7 million that was supposed to go toward E-rate, which provides subsidies for telecommunications and broadband services. According to prosecutors, Lanham hired outside consultants and paid them directly from his company. Then he billed subcontractors for the same work at much higher rates.
The city Department of Education had to withdraw all E-rate funding requests from 2011 to 2013. The saga seemingly ended last year when the city Department of Education paid $3 million in a settlement.
"It was the largest settlement payment related to an E-rate investigation," said Denise Smith, an attorney who represents telecom companies before regulatory agencies and courts for legal firm Kelley Drye. "The DOE had to establish an office on regulatory compliance."
New York City, the largest recipient of E-rate funds, has received more than $1 billion for school networks since 1998, Smith said. But it has also received much more scrutiny because of the massive fraud.
The Federal Communications Commission, which runs the E-rate program, can review and reject service providers that the city wants to hire. The agency also implemented a compliance plan for the district, which included appointing an independent compliance examiner and a compliance monitor.
"I think the significance is the fact that there will be increased scrutiny of schools and libraries," said Smith. "I think [the FCC] will be paying closer attention to other schools and libraries. It gives insight into what types of enforcement remedies a school can expect to see."
Smith added that there is also an impact on service providers — if schools are told by the FCC to suspend their funding requests because of questionable practices or inadvertent mistakes, that could mean that service providers don't get their payments.
To get E-rate funds, schools must hold a competitive bidding process and select vendors based on the best price. Applicants cannot solicit or accept gifts from service providers, except for modest refreshments and items worth $20 or less.
There have been many other instances when the FCC demanded that a district's funding get suspended or revoked, but often school school officials unknowingly make mistakes in documents that the FCC requires, Smith said.
"We anticipate that this is not the last FCC E-rate enforcement action we'll see," she said of the New York City case.
Reach the reporter at corinne.lestch@edscoop.com, and follow her on Twitter @clestch and @edscoop_news.