Teachers shift to open content over textbooks – report
Three out of four teachers say they use openly licensed educational content instead of textbooks, according to a TES Global survey.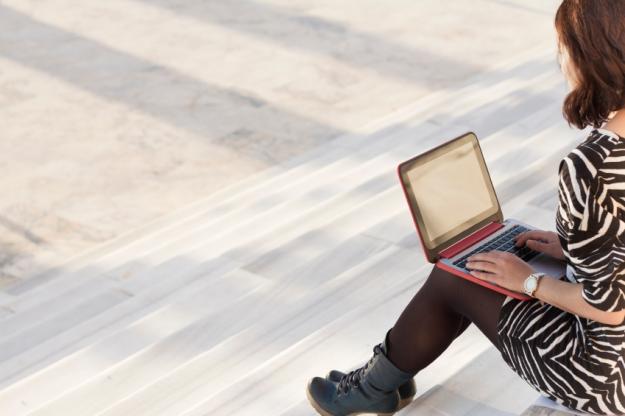 Teachers are increasingly using open educational resources over textbooks, according to a report released at SXSWedu by digital education company TES Global.
In the second annual Teachers and Technology survey, conducted in January and February, 73 percent of educators responded that they now use openly licensed content, which can be print or online educational materials.
Adoption of open educational resources, also called OER, has been propelled by word-of-mouth between teachers, as well as recent guidelines from the Department of Education. In October, the agency proposed a new regulation that would require all copyrightable intellectual property created with federal grants to have an open license.
According to a 2015 report from the Hewlett Foundation, Creative Commons-licensed works have increased from 50 million in 2006 to more than 1 billion last year.
"We are thrilled to see improvements around access to technology and high-quality open resources," said Rob Grimshaw, chief executive officer of TES Global, who shared the survey findings at the conference last week. "Arming teachers with the tools they need to succeed is the right way to ensure that innovative technologies can impact student performance."
Read what other educators and IT leaders shared at SXSWedu — exclusive coverage from EdScoop.
The report also took a close look at how technology is changing teachers' experiences in the classroom – 93 percent said technology has changed how they approach time management, while 88 percent said it changed their approach to instructional delivery. In addition, seven in 10 teachers say they use technology to communicate with parents.
"The data suggests that application of technology is broadening beyond its historic focus on intervention and remediation, and that adoption of online communications tools has reached a significant tipping point through mainstream adoption of technology by parents," according to the analysis.
Most teachers said they feel they are equipped with enough devices in the classroom, although about 37 percent said they would prefer access to more. About 25 percent of teachers said they would like to have access to game-based technology.
There was also a sharp drop in lack to Internet connectivity compared to last year – about 16 percent of teachers said they lacked connectivity this year, while 35 percent said they had trouble connecting in 2015.
Nearly 1,000 teachers in the U.S. were surveyed.
Reach the reporter at corinne.lestch@edscoop.com and follow her on Twitter @clestch and @edscoop_news.