Tennessee governor proposes $4 million STEM initiative
Gov. Bill Lee says the initiative would bolster the technology workforce and help develop new computer science standards and teacher training.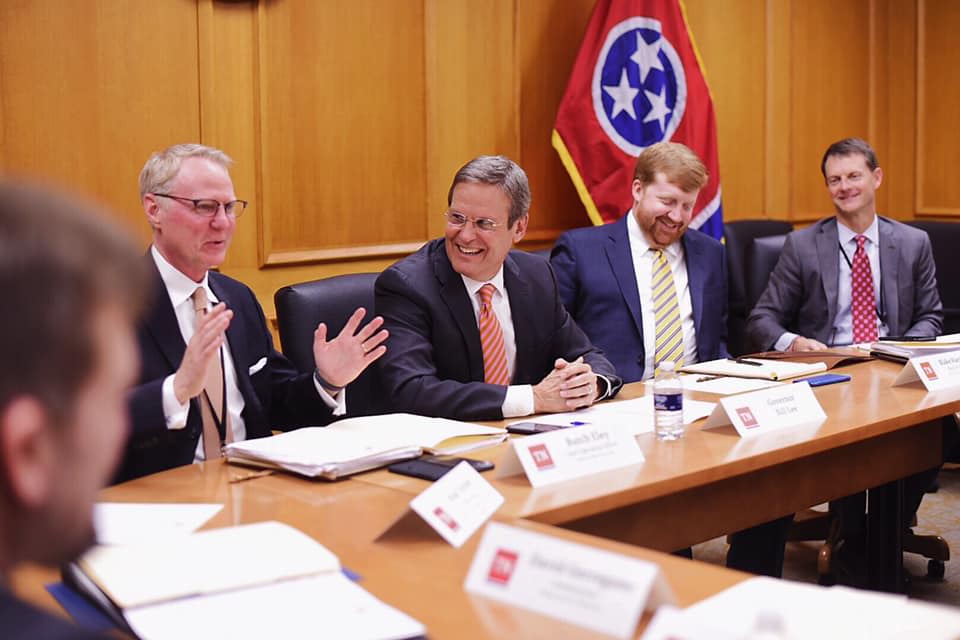 Newly inaugurated Tennessee Gov. Bill Lee has committed to expanding access to STEM education for K-12 students through a workforce initiative he announced Wednesday.
"By exposing Tennessee students to computer science in their K-12 careers we are ensuring our kids have every chance to land a high-quality job," Lee said in a press release.
Lee, who assumed office last month, proposed that his initiative — Called the Future Workforce Initiative — be supported by a $4 million investment with the goal of making Tennessee a leader in STEM field job growth by 2022.
Tennessee follows numerous other states that have invested in STEM education in recent years. According to Code.org's 2018 State of Computer Science Education report, 19 states funded K-12 computer science professional learning between 2016 and 2021 for a total of $62 million in investment.
"Our agenda advocates for increased access to career and technical education for K-12 students and a key part of this includes prioritizing STEM training," said Lee. "The Future Workforce Initiative is a direct response to the emerging technology industry and making sure our students are first in line to be qualified for technology jobs."
The initiative will emphasize three main areas related to STEM education:
Launching 100 new STEM education programs for middle-schoolers and tripling the number of STEM-designated public schools by 2022
Implementing K-8 computer science standards and STEM teacher training programs
Increasing access to dual credit, advanced placement, and dual-enrollment programs for STEM high schools
The Future Workforce Initiative is the second education initiative Lee has included in his legislative agenda. On Tuesday, the Republican announced an initiative to expand access to vocational and technical training for Tennessee students, in part to address gaps in the state's workforce, Lee said.
"I look forward to working closely with the legislature to ensure every student has access to a high-quality career," Lee said.