Tips for designing an online course from a NextGen Leader
Blended learning leaders discussed how administrators can effectively support their teachers in the transition to online learning at the 2016 CoSN annual conference.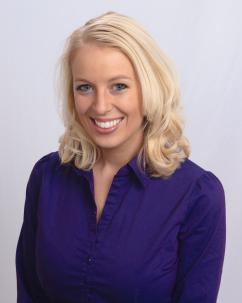 Blended learning experts shouldn't be afraid to push other teachers into an online learning environment.
That's what Michele Eaton, virtual education specialist of Metropolitan School District of Wayne Township, suggested to school technology chiefs and administrators during CoSN's annual conference in Washington, D.C. this week.
Eaton helps to oversee the Achieve Virtual Education Academy at her district in Indiana. She created an online forum for teachers to share their experiences using text or video, and post questions.
The online workroom offsets disadvantages that virtual instructors face – they often can't meet and learn from their colleagues in person. Teachers typically email Eaton with questions, but she pushes back and encourages them to post in the online workroom, where she can also join the discussion.
Eaton, along with Joanna Ray, director of online design and learning at Indiana University – Purdue University Indianapolis, discussed how leaders can effectively support their teachers in the transition to online learning. Here are some of their suggestions:
Establish some consistency in the design.
Teachers creating courses don't have to follow rigid rules, but a consistent curriculum system will make it easier for students to navigate and understand the courses' structures. CTOs can refer to a form of course design alignment designed by Indiana University, which gives a specific structure for online course syllabi. The form can be found in a Google Drive shared by Ray and Eaton.
Monitor the quality of the courses.
Ray recommended a rubric to evaluate the course, from content to assessment, called Wayne Online Course Evaluation. The rubric gives specific descriptions about what requirements a meaningful online course should meet. For example, to receive the top "exemplary" score, teachers should foster interaction between students through three or more differentiated activities.
Build up a professional team.
"Maybe your administrator or superintendent has said to you as the CTO, 'Just go and design and an online program,'" Ray said. "Unless you have a lot of extra time and experience in designing a program, I would push back on that." She recommended in investing in more personnel.
Give teachers context about how to use a tool.
It is not enough to simply show teachers how to use an app or a software. They need to know which tools to use for a specific situation, Eaton said. Also, find a good balance of how many tools could be implemented in a course. Learning to use too many tools can be distracting and time-consuming.
School leaders can explore blended learning programs online and generate a toolkit together with teachers. Ray showcased Padlet, a real-time collaboration tool. A user can create an online page for a certain topic, and others can easily access it and post ideas with their names and social media handles.
Feedback and evaluation don't have to happen at the end of a course.
Eaton and her team watch data consistently from the beginning of the courses, to learn about what teachers and students are having the most success in and what they would do differently. Then, they can revise the courses.
"Thinking about the students' feedback, it's not just at the end of the process," Eaton said. "Wouldn't it be great to have a usability test, to involve the students at the beginning of the process?"
Eaton was selected as one of five NextGeneration Leader honorees, co-sponsored by EdScoop and CoSN, based on a nationwide vote in February organized by EdScoop. Read more about her experience in blended learning.
Reach the reporter at yizhu.wang@edscoop.com and follow her on Twitter @yizhuevy.