Western states leave more than $100M in E-Rate funds unclaimed
Ten states, including California, left more than 33 million in broadband funding for schools and libraries unclaimed in fiscal year 2014.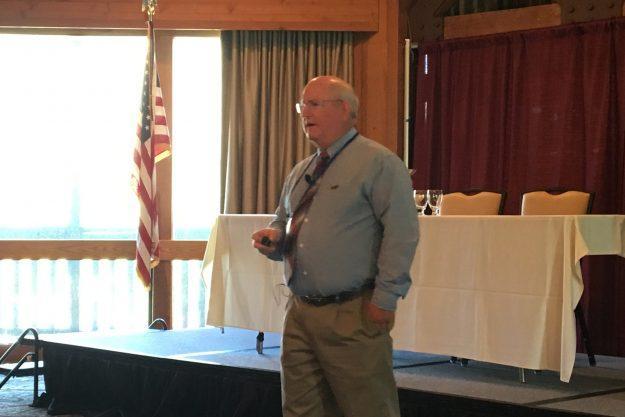 JACKSON, Wyo. — More than $100 million in federal funding for school and library broadband projects in Western states went unclaimed in fiscal year 2014, according to Gary Rawson, chairman of the State E-Rate Coordinators Alliance.
At the National Association of State Technology Directors Western Region conference, Rawson presented data showing that the 10 states in the region — Alaska, California, Colorado, Idaho, Montana, North Dakota, New Mexico, Oregon, South Dakota and Wyoming — failed to claim $133 million in grant money from the Federal Communications Commission's E-Rate program. That is just over 26 percent of the total $500 million that was committed to the states.
California schools and libraries alone left $106 million on the table — nearly a third of the $335 million the FCC committed to the state.
The data comes from Universal Service Administrative Company, the independent, nonprofit corporation that doles out dollars for broadband networks and other connectivity projects for the E-Rate program.
Rawson did note, however, there could be several explanations as to why this money hasn't been claimed — for example, a district might have expected to receive matching funds from their state that never came through. He also noted that unused dollars are funneled back into the program for future use.
[Read more: East Coast schools, libraries leaving tens of millions in FCC broadband funds unclaimed]
To maximize E-Rate dollars, Rawson encouraged states to work alongside their states' designated E-Rate coordinator, and to be more engaged during the E-Rate application process.
"Every year, millions of dollars come into your state through the schools and through the libraries and sometimes through the states themselves," said Rawson, who also serves as federal programs coordinator for Mississippi's Department of Information Technology Services.
"Every state has a state coordinator," he continued. "You have someone in your state that is trying their best to keep up with the changing program."
Rawson conducted similar analyses in NASTD's other regions earlier this year. Eastern states, Rawson said, did not claim approximately $73 million, while Midwestern states did not claim more than $38 million.
The final numbers for how much schools and libraries in the Western region states spent of their nearly $681 million committed E-Rate dollars for fiscal 2015 are not yet publicly available, Rawson said. However, he expects the amount will increase after the FCC changed regulations to allow districts and libraries to receive a larger amount of money to fund Category 2 services, which expand broadband connectivity within buildings.
Contact the reporter who wrote this story at jake.williams@statescoop.com and follow him on Twitter @JakeWilliamsDC.