E-rate data suggests need for improvement
Commentary: E-rate funds are seen as essential for broadband expansion, but gaps remain in meeting FCC goals to obtain those funds.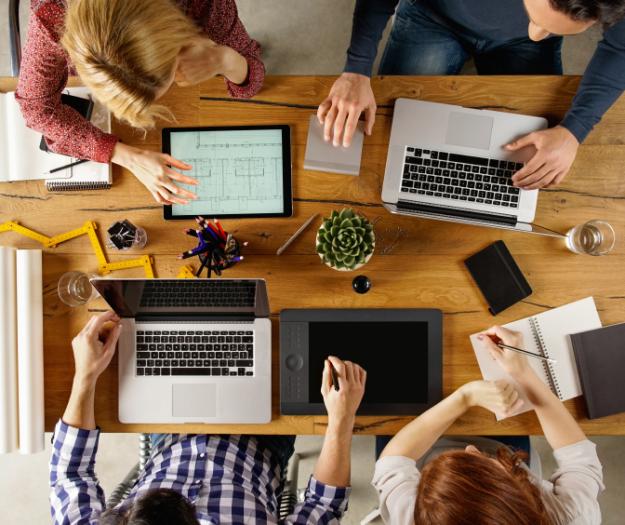 It's been a busy fall for E-rate, the program that ensures access to affordable and cost-effective broadband connections in schools and libraries. More than 4,000 applicants have released bids for Internet access and Wi-Fi projects. And a record $3.6 billion is expected to be committed this year.
The question isn't whether or not the program is helping; it's a matter of how it can be improved.
In an effort to aid policymakers, administrators and other E-rate stakeholders, Funds For Learning conducted a survey of 1,016 applicants to get a read on how well the program is doing in terms of utility and effectiveness. The statistics are staggering: more than 60 percent of leaders who applied for E-rate funding believe it was vital to their organization's internet connectivity goals and 72 percent of E-rate applicants describe the internet as an "absolute requirement" for their school or library.
These statistics illustrate the importance of the program. But how do applicants feel about E-rate relative to the three goals set by the FCC to measure the success of its E-rate modernization efforts? And what do those responses tell us regarding what can be done to further improve the program?
First, let's review the FCC's three goals to measure the success of its E-rate modernization efforts:
Modernization Goal #1: Ensuring affordable access to high-speed broadband sufficient to support digital learning in schools and robust connectivity for all libraries.
Modernization Goal #2: Maximizing the cost-effectiveness of spending for E-rate supported purchases.
Modernization Goal #3: Making the E-rate application process and other E-rate processes fast, simple and efficient.
The nationwide survey mentioned earlier asked applicants whether they agreed or disagreed that the E-rate program was achieving each of these goals. Here are the results:
74 percent strongly agreed that the E-rate program is ensuring access to affordable broadband connectivity.
61 percent strongly agreed that the FCC is maximizing cost-effectiveness of its services.
Only 35 percent strongly agreed that the FCC was simplifying and making E-rate more efficient.
As with any program, there is room for improvement. In late September, Universal Service Administrative Company (USAC), the entity that administers the universal service fund for the E-rate program, issued a news brief acknowledging the frustrations with the E-rate Productivity Center (EPC). The EPC is used for all electronic E-rate filing, news and communications. USAC has said that they will fix the EPC system. I am confident that they are genuinely interested in improvement.
But with so many schools and libraries dependent on E-rate, it's important USAC makes these improvements promptly.
Of those who completed Funds For Learning's survey, 65 percent strongly agreed that they will continue to apply for E-rate funding in the future. This finding demonstrates how important the program is.
It also reflects the sense for how important broadband access is and the way it's changing the lives of students, teachers and library patrons around the country.
We all have a moral obligation to ensure that every available E-rate dollar makes it into our schools. And part of that starts in making sure the process for securing E-rate funds is made simpler and more efficient. Let's make sure it happens.
John Harrington is the CEO of Funds For Learning.