Gallaudet University gives students Apple devices to ease online learning
Students and faculty at Gallaudet University received an iPad ahead of the semester to help make learning remotely more accessible and personalized.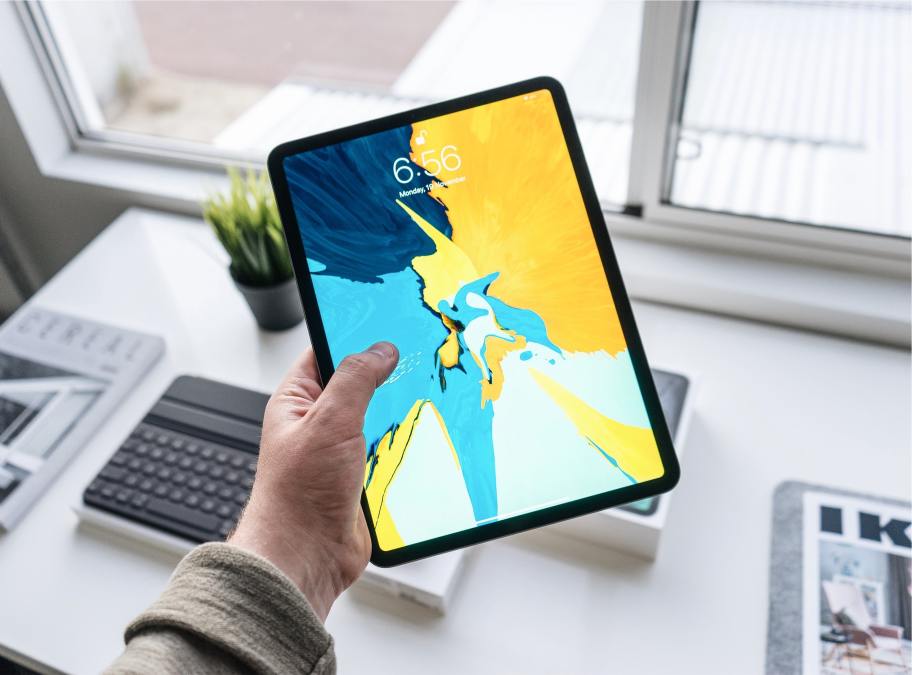 Gallaudet University, a private institution for deaf and hard-of-hearing students based in Washington D.C., is working with Apple to equip its students and faculty with devices and improve the quality of their education, which is taking place entirely online this semester, the technology giant announced Thursday.
Each student and university faculty member received a new iPad Pro, Apple Pencil and iPad keyboard to start the semester, which Apple said has improved access to remote learning platforms and allows students to personalize their learning experiences.
The investment in the devices for students and faculty is part a partnership between Apple and the university, called Connected Gallaudet, that launched in August. As part of the partnership, Apple offers scholarships to students of color with disabilities pursuing careers in STEM fields. The university initiative focuses on three key missions, which include "equity and belonging," innovation and support for content both in English and American Sign Language.
"We are grateful to Apple for entering into this exciting collaboration with us, and for its support in so many other ways," Roberta Cordano, the university's president, said in a press announcement. "While Connected Gallaudet was in the works even before the novel coronavirus pandemic, it has become transformational for us as we moved entirely online for the fall semester."
In addition to the accessibility options provided to deaf students, the provided iPads are also intended to extend the possibilities of what students can do while learning remotely. Students who also have MacBooks can use their iPad's Sidecar function to extend their displays, giving more screen options for presentations and shared work.
Students can also connect their hearing aids or AirPods earbuds to their iPads through Bluetooth. Closed captioning for reading dialogue, like in-class discussions, is a built-in feature of iOS, Apple's operating system.