Report: K-12 educators more confident about technology use
A Houghton Mifflin Harcourt survey found about two-thirds of educators believe they can effectively use digital resources in the classroom.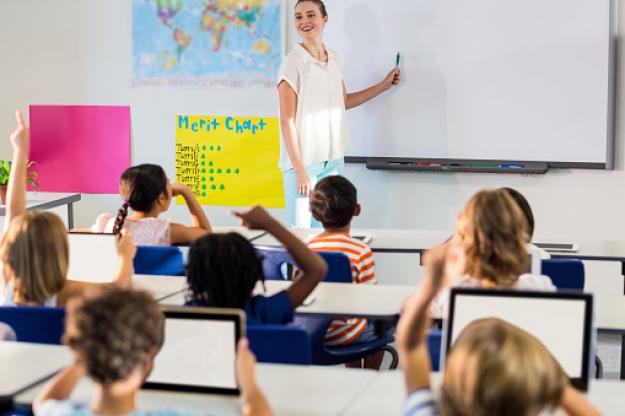 Educators may be getting the hang of this whole technology thing.
A survey of more than 1,200 K-12 teachers and administrators found that 65 percent are confident in their ability to use digital resources in the classroom — a 7 percent increase from 2016.
The third annual Educator Confidence Report, from Houghton Mifflin Harcourt (HMH), also reveals that 98 percent of respondents use some form of educational technology to aid their work, but many still face obstacles in connecting all that edtech to end results. Educators said they needed more funding (58 percent), more technology-centered professional development (48 percent), more time to implement technology into their classrooms and curricula (46 percent) and more devices (40 percent).
"Technology's impact on K-12 classrooms continues to accelerate," Rose Else-Mitchell, executive vice president of professional services at HMH, said in an official statement.
"Although educators have increased confidence in their ability to implement digital resources and tools, the HMH 2017 Educator Confidence Report reveals they are still searching for opportunities to deepen their competencies, especially around the use of formative data, to enhance blended teaching and learning."
Forty-three percent of teachers and school and district leaders are working together and sharing ideas to improve their instruction, the survey also found. And more than one-third said they have access to open educational resources.
The survey reached teachers (79 percent) and administrators (21 percent) in all 50 states. Administrators included principals, superintendents, chief technology officers and chief information officers.