ISTE wants to help your district sort out its app environment
ISTE members now have discounted access to a LearnPlatform tool that help districts organize their sometimes hundreds of apps.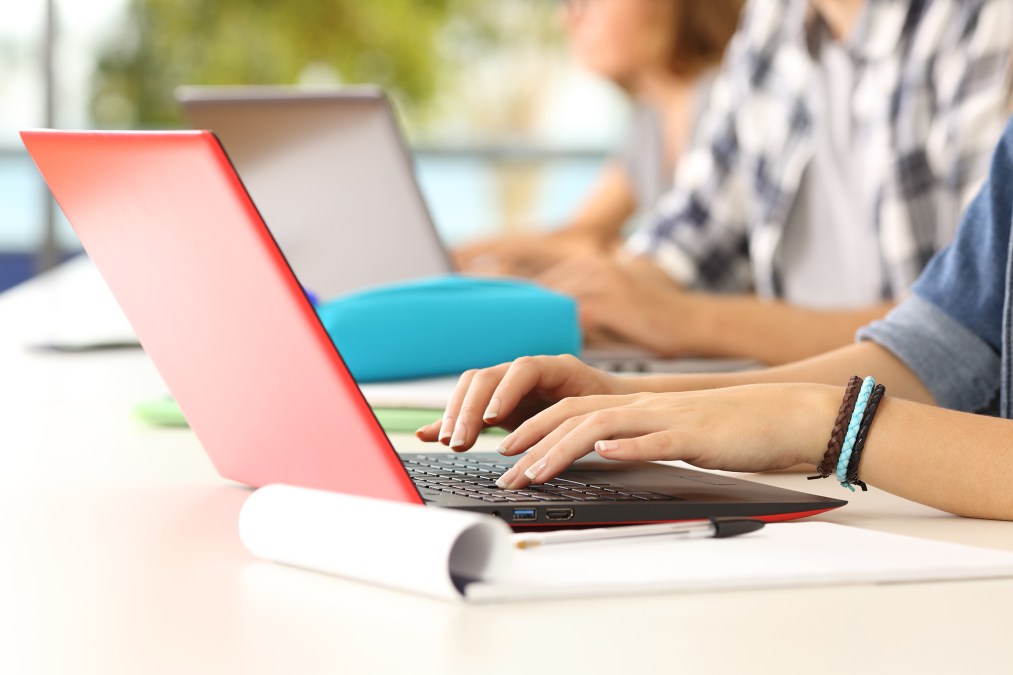 The International Society for Technology in Education has expanded a partnership with an edtech company expected to help K-12 schools and districts maximize their existing technology investments.
Through a partnership with Lea(R)n announced last month, ISTE members can get a discounted, district-level offering of the company's LearnPlatform, an edtech management system that offers ISTE-member teachers and administrators access to analytics on what products students, teachers and peers are using in the classroom, as well as how much each edtech tool improves student learning outcomes.
The partnership offers LearnPlatform's edtech management system at a 10 percent discount to all ISTE members. It's an expansion of the two organization's June launch of the "Edtech Advisor" program — a community-driven review platform with more than 5,000 reviewable edtech products ISTE members could comment on and share experiences on.
The new partnership grants ISTE members access to the Edtech Advisor, along with a customizable district-level dashboard, a library of edtech tools customized per district, and the ability to streamline and manage product workflows and run rapid-cycle evaluations of tools. In other words, the partnership offers the ability to streamline how districts use their learning tools and understand which ones are working best.
"It felt like we needed to identify what we're using, and the second goal was once we identify that, how can we know or understand if those edtech tools are doing what they say they're going to do, so to speak," said Cynthia Altemueller, chief academic officer of Elkin City Schools in Elkins, North Carolina. "In other words, can we streamline [edtech usage], and then are we getting our bang for our buck. If we're paying for this, are we getting results?"
A study conducted earlier this month by the University of Pennsylvania Center for Learning Analytics found that 97.6 percent of educational software licenses are never used "intensely" by K-12 schools, and 70 percent are never used at all. Even when software licenses are being used, the study found there's no guarantee that they're improving learning, as there was virtually no correlation shown between the level of use and effectiveness of a given piece of edtech.
Altemueller, who's used LearnPlatform for about a year in her district, said its been valuable in figuring out which tools are only being used on a classroom level instead of district-wide, and figuring out the specific impact those tools have on different students. Through the dashboard, she's able to input assessment data and the amount of time students spend with specific edtech tools on a class-by-class basis; sorting by gender, GPA, grade level or even free-and-reduced lunch status gives insight into her decision-making process as a district leader, she said.
The platform has been valuable for district leaders to get control of their inventory, according to Karl Rectanus, co-founder and CEO of LearnPlatform. The average district uses more than 500 edtech tools a month, he said, and maximizing that investment is crucial for classrooms that increasingly rely on technology.
"We've consistently heard from districts 'how do we get control of this stuff?'" Rectanus told EdScoop. "We want our teachers, who are part of a vibrant ISTE community … to be able to share and engage with each other. But as a district administrator, I have different requirements and am quite frankly also confused and overwhelmed by the amount of tools and technologies."