Trump's 2021 budget would defund statewide student data programs
Federal grants helped 47 states build student-data systems, but the president is attempting to eliminate the program for the third year running.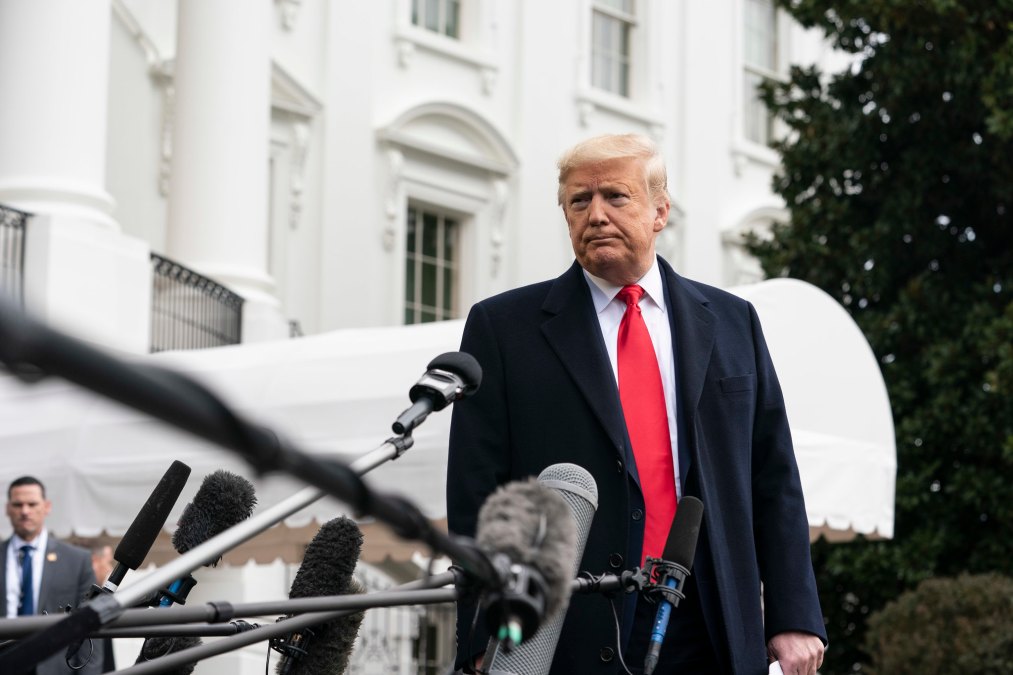 Tucked in the Trump administration's $4.8 trillion budget budget proposal released Monday is a request to eliminate funding for the Statewide Longitudinal Data Systems program, which was created to help school districts make informed, data-driven decisions to improve student learning.
Over the past 15 years, the federal SLDS grant program has helped 47 states — excluding Alabama, New Mexico and Wyoming — as well as the District of Columbia, Puerto Rico, the U.S. Virgin Islands and American Samoa, jump-start the creation of statewide data systems to track the performance of students through their education journey and into the workforce. According to the White House budget, the program has successfully completed its mission and federal investments are no longer necessary.
"The federal money was there to ensure that states could more easily go down this road and set up the systems they needed," Claus von Zastrow, principal at the public policy think tank Education Commission of the States, told EdScoop.
If the program is eliminated from the final version of the budget, states will have to rely on their own funding to sustain and improve these systems.
"States have to build that into what they do because a state education data system is integral to trying to improve education in the state and trying to ensure that students are getting the attention that they need," Zastrow said.
Longitudinal data systems, which compile state data on early learning, K-12, postsecondary and the workforce, each create a centralized warehouse of data for states to rely on, and, according to Zastrow, can offer educators and government officials important insights into the types of challenges facing students as they move from one stage of education to the next.
And while federal funding has supported many states as they design, develop and implement these systems, the potential loss of funding won't impact everyone.
Ben Tate, director of the Oregon Longitudinal Data Collaborative, said that although the state has used federal funds to develop its system in the past, its SLDS is now entirely state-funded. The loss of federal funding will not directly impact the current program, he said.
However, the elimination of the SLDS grant program is not yet set in stone.
"This is not the first time that the statewide longitudinal data systems were zeroed out in the white house budget," Zastrow said.
The Trump administration also requested that funding for the program be eliminated in its 2019 and 2020 budget proposals. But the decision will ultimately come from Congress, which restored funding both years and even increased the available funding for SLDS grants in the 2020 fiscal-year budget from $32 to $33 million.