Wiring your school district: outsource or DIY?
School districts can now get dark fiber through the federal E-rate program, which allows them to lease unused fiber from a provider and construct their own lines to transport data.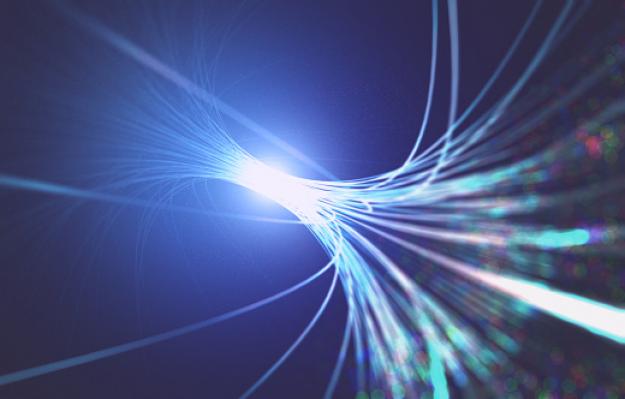 School districts can now get federal dollars for two types of fiber for their networks, which could make technology directors rethink how to wire their facilities.
Districts like Miami-Dade County Public Schools, the fourth-largest in the country with 350,000 students, use lit fiber – faster and more stable than copper networks, especially with regular hurricanes. But starting this year, the Federal Communications Commission added dark fiber as an eligible service in the E-rate program, which subsidizes telecom services for schools.
While schools using lit fiber outsource the network operations and maintenance to service providers like AT&T or Verizon, for dark fiber, school districts lease unused fiber from a provider and construct their own lines to transport data.
"When you have a dark fiber network, you basically have an unlimited supply of bandwidth," John Harrington, CEO of Funds for Learning, said in an interview. "If you need a faster network, you don't have to go to the vendor that is leasing you that fiber optic network. You just simply change the flashlights on either end. That is really an advantage."
The alternative solution was added as an eligible service on E-rate to "expand access to low-cost fiber," according to the FCC.
But school districts still typically use lit fiber for their networks, according to a recent report by CoSN and the Berkman Center for Internet and Society at Harvard University. Possibly one deterrent to using dark fiber is that schools would need to provide more information on their E-rate applications to receive funding for those services, according to the report. The agency that administers E-rate recently had to extend the deadline because of mountainous and often confusing paperwork.
Miami-Dade has used the lit fiber service provided by AT&T for the last two decades to connect the 400 schools and administrative buildings in the district. According to a survey from CoSN, 26 percent of districts still used copper as of 2013.
"Fiber is obviously more stable than [copper]," said Douglas Galbraith, supervisor of infrastructure and technology support at the district. "It is very reliable, and we really haven't had that many issues."
Galbraith added that outsourcing the work helps him balance many other responsibilities.
"Our core business in the school district is education," he said. "Therefore, we didn't want to get too tied up with the transport mechanism. So we let the professionals, AT&T, do that for us."
AT&T's lit fiber service includes installing the network, activating the service and maintaining the network and bandwidth speed. They also monitor and test the functions, and repair any problems with the network, said Kevin Carman, the director for education marketing at AT&T.
For school districts, the lengths of the fiber loops tend to be larger based on geographic characteristics. Miami-Dade currently uses six-strand fibers at 250 Mbps in each location. The monthly median cost for Florida school districts to access internet is currently $7 per Mbps, and $1,761 per connection in a 1 Gbps Wide Area Network, according to a report from EducationSuperHighway, an organization that tracks broadband use and price.
Schools have more wiggle room negotiating costs with lit fiber vendors, said Harrington. Schools can also save money by telling vendors to slow down the network during summer and other breaks. But schools that run their own networks with dark fiber often just pay for one-time equipment costs, and contracts to lease the fiber usually have lower monthly costs.
"It's less about the technology, but more about the individual schools' needs," said Harrington. "Like what their adoption curve looks like [and] how quickly they're moving to a digital classroom."
Now that dark fiber has been added to the list of options for E-rate, a program that started in 1997 and recently got a major overhaul, schools have more leverage when deciding how to run their networks.
Dark fiber "wasn't really as much needed when [the FCC] wrote the rules 20 years ago," Harrington said. "They really didn't expect that somebody else could come in and just put the fiber optic connection between two buildings."
Corinne Lestch contributed to this report.
Reach the reporter at yizhu.wang@edscoop.com, and follow her on Twitter @yizhuevy and @edscoop_news.