Homework gap is equivalent of only giving some students textbooks, governor says
Washington's Jay Inslee is looking for answers on expanding broadband access.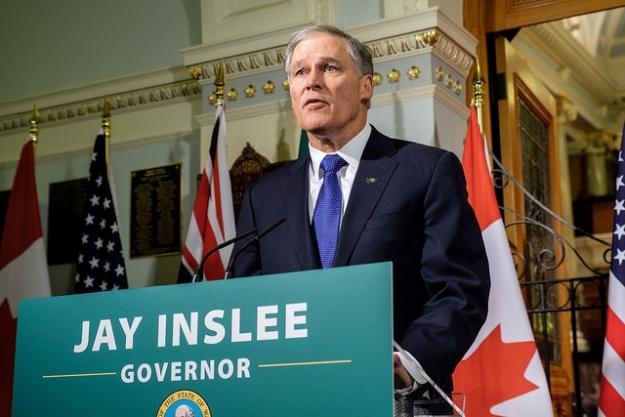 Washington state Gov. Jay Inslee stressed the importance of internet access in today's education system during an interview Friday with a local radio station.
The interview came as Inslee, a Democrat, has been traveling around the state to hear about local broadband technology needs.
"Every place we've stopped, people have talked about how important it is that their students have broadband access so they can do online education," Inslee told Kozi Community Radio. "There's such tremendous teaching that can take place online, including homework."
Inslee also highlighted the issue known as the homework gap — where students whose schools deliver instruction through internet-connected devices are not able to do their assignments after school hours because their homes lack internet access. "If they go home and they don't have broadband access, then they're shut out," he said. "It's the equivalent of saying that only some of our students get a textbook now."
On solving the problem, Inslee said that solutions were site-specific, and that what works in one area may not work in another. "But the need is universal," he said.
Inslee plans to use his conversations and experiences from his tour of the state to inform his work during the coming legislative session.