Nebraska campus taps IoT potential with kiosks that enable printing from anywhere
Proliferation of devices and the Internet of Things on university networks creates new opportunities for campus IT departments to innovate.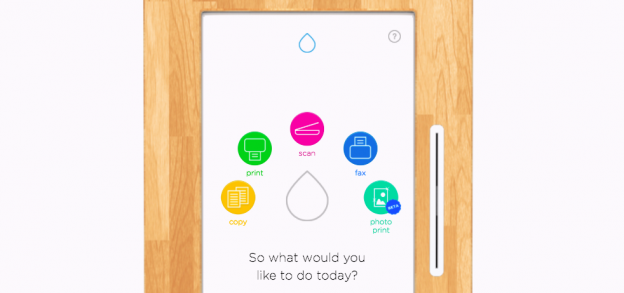 College IT directors are discovering the proliferation of things on the internet has opened up new ways to innovate on campus.
Not long ago, it was mostly just computers operating on college networks. At the University of Nebraska-Lincoln, the expanding Internet of Things (IoT) devices on the university's network now includes connected lockers, self-service checkout systems and control systems that provide trending and usage data, according to Todd Jensen, IT services manager at the university.
"IoT has been trending for a number of years but discussions of big-data connected things has rapidly increased over the last 18 to 24 months," he said.
"Computing is everywhere," said the university's chief information officer, Mark Askren, speaking at a recent webinar on the higher-education student's experience with the Internet of Things hosted by Ink Labs. "For us, it's a paradigm shift. The traditional model that even 10 years ago was pretty locked in place of establishing some pretty firm boundaries as to what was going to happen where with IT services — everything's different now."
One example of that is the fact that "the average student brings seven devices and they expect to use all of them 24/7 with access to all systems, from dorm rooms to class, and even off campus," he said. "For us, it's a matter of doubling down on our wireless networks and other connectivity to ensure that they are connected everywhere. Basically, this is all about student success and the students are doing us a great favor in the sense on their end of the partnership by bringing all of this computing with them."
But that expanded network capacity, and the growing array of devices that rely on the internet to function have created new opportunities to experiment as well, he said.
The latest addition to the IoT at Nebraska is a cloud-based system of 28 smart kiosks, called Print IT, that lets students print from any device, as well as cloud accounts and USB drives. The pay-per-print kiosks are installed in high-traffic areas, including residence hall, libraries, coffee shops and classroom buildings.
"We see printing from your own device or from your cloud accounts being a real convenience for our students," Jensen said. "You no longer have to pull up your documents on a lab computer. You can print from your room and pick it up later from any Print IT kiosks on campus."
Print IT is powered by Ink Labs, which manages all online accounts. As part of the service, Ink Labs provides automated, real-time remote monitoring of the kiosks for low paper or ink supply, power, file-conversion problems, network connectivity and other potential glitches, decreasing the burden on Nebraska's IT shop to deal with any issues that may arise, Jensen said.
Before rolling out the kiosks, the IT shop conducted a pilot program to make sure that it would be cost effective, accepted enthusiastically by students and conform to strict security standards.
"The only risk we had was that this was so innovative that we didn't have a lot of people to speak with that have had [experience with the kiosks] before," Askren said. "That's why the pilot was so important—teaming [with the vendor] to see if we had a strong partner and that we would have a service that was amazing for our students. We didn't want to have the negatives of 'this is too expensive or this isn't secure or it's not accessible yet or we can't figure out how to connect to our identity management system.' Nothing's perfect either. This was something that was brand new. We needed to work together with Ink on getting some kinks out in the very beginning, which we did."
Jensen said that IoT "became real" at the Lincoln campus in January 2016 when officials opened the Adele Coryell Hall Learning Commons, offering students a technology hub with spaces designed for collaboration, research and intensive study." It changed the paradigm of our space in general," Jensen said. "It offered shared resources for technology support and library services. This augmented many of the services that we offer in our IoT category. A highlight of the space is our cloud printing smart kiosk solution."
Askren said a key challenge for college and university IT organizations is keeping up with the pace of technology, staying abreast of student needs as they change and working within institutions where agility is not a traditional strength.
"How do we introduce rich new technologies which are disruptive in a positive way?" he said. "We expect everything to work all the time. There really isn't the sense that it's OK for things to be down from time to time anymore. So as we look at a new solution…part of it is from a vendor partner perspective. We look how strong they are at innovation and if they can they make it happen."
The decision to implement kiosks for remote printing proved to be a fruitful one at Nebraska, especially for Askren.
"Sometimes innovation comes where you're not looking for it," he said. "Printing was not [an area] where I expected to see tremendous innovation and I was wrong. I didn't expect to untether the print station in my traditional way of thinking and have [printing be accessible] all over the campus. It's been very well received by our students."