Popular interactive teaching platform gets boost from Microsoft presentation app
Teachers who use Nearpod can now access Microsoft Office Sway API to enhance lessons.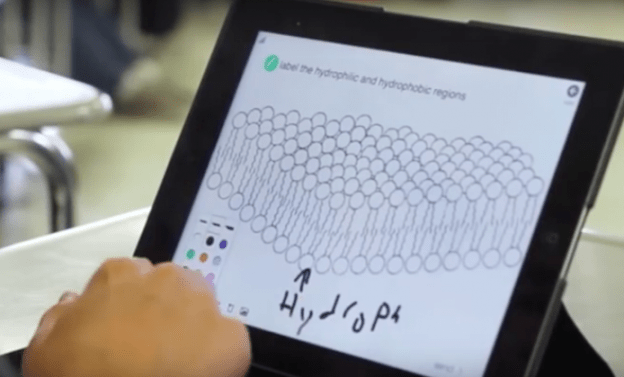 A widely used interactive teaching platform is getting added capabilities through a partnership with Microsoft.
Users of Nearpod, a platform that lets teachers use their tablets to manage content on students' mobile devices in the classroom, now have access to Microsoft Office Sway, a "story telling" or presentation application for quickly creating interactive, multi-media lessons.
It marks the first time that Microsoft has given a company access to the Sway API, allowing "Sways," or presentations, to live natively inside the Nearpod platform, according to Nearpod officials.
K-12 teachers can use pre-created Sways from the Nearpod lesson-plan creator, insert their existing Sways into Nearpod or create a new Sway and insert it into a Nearpod lesson.
Teachers also can choose to share original Sways with the entire Nearpod community, creating a crowd-sourced library of classroom-ready content.
The Nearpod platform by more 3.5 million students in 10,000 classrooms across the country, according to Nearpod officials.
Nearpod lets instructors teach interactive lessons across any mobile devices, such as Chromebooks, iPads and smart phones.
"It also gives teachers real-time assessment of student comprehension based on interactive activities," said Rajiv Parikh, vice president of marketing for Nearpod. "Teachers can add more relative content on the fly if students are having trouble comprehending a particular topic or concept. It's a very meaningful way to engage with students."
Using Nearpod, teachers can create their own lessons or draw from Nearpod's library of 3,500 ready-to-teach lessons across all subjects, Parikh said.
Commenting on Nearpod on an education website, several teachers noted that the platform encourages shy students who are normally wary of speaking up to participate in class.
"I liked how I was able to get information from those students who don't usually contribute during classroom discussions," one teacher said.
Another teacher said, "Students can use Nearpod during presentations when they are reluctant to attempt participation by directly addressing their audience. They can gain feedback anonymously from students in order to enhance presentation assessments."
Sway, released by Microsoft in 2015 as part of its Office family of products, augments Nearpod's interactive lessons with rich text and media, including video and animation. Nearpod's content team has created more than 100 Sways for teachers to access, including presentations about animals, countries, continents and historical events, Parikh said.
"With a few clicks within our platform, teachers can embed these Sways into the lesson plan," he said. "It takes the Nearpod platform and interactive component to another level. It's a highly engaging, easy to use and very beautiful way to present visual story telling. It's a great boon in our platform for teachers to have access to."
Microsoft's corporate vice president for education, Eran Megiddo, said Sway is a "natural fit" for classrooms.